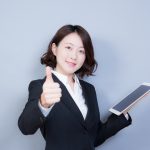 In April 2016, Facebook and LINE started chatbot creation service one after another. Since then, chatbots have been introduced in various companies, and now chatbots are used with various services from entertainment to customer service.
It is said that marketing changes greatly depending on chatbot in 2017. Let's see marketing changes caused by the spread of chatbot and case examples that led to success.
This article is for
・Marketing staff
・User support staff
・Sales staff
If you read this article, you can
・Understand the latest marketing using chatbot and incorporate into your own marketing
・Understand how to use chatbot to increase customer satisfaction and inquiries, leading to higher support quality.
・Aggregate inquiries that were distributed to each person in charge and use it for sales
What is the background of attention to chat bot
Chatbots are gaining attention due to the rapid increase of users of messenger applications, SNS, and smartphone. According to the Ministry of Internal Affairs and Communications "Survey on Communications Utilization in Heisei 20 years," users of social media already have 48.9% in FY2005, especially users in their 40s and 50s are increasing.
Also, along with popularization of SNS, messenger applications are becoming widely used. Chats with messenger applications that enable conversation in real time than email are accepted not only in their teens and 20s but also elderly people, and their users are increasing year by year.
For users who always use smartphones as a means of communication, there is no resistance to chat communication.

Factors why chatbot has been spread
Chatbot was originally used mainly at the EC site. It is now used for various things beyond industries, such as customer services, support, attracting customers and marketing.
In addition to launching the chatbot service with Facebook and LINE, the spread has been accelerated by the development of high-performance chatbot by Microsoft.
Many manufacturers have developed automation and communication robot by AI for the reduction of labor cost and human error avoidance, and AI can now have very delicate conversation. In addition, you can also pursue entertainment with variations rather than a uniform conversation.
If you respond with a chat bot instead of people, you can prevent the shortage of people and human error, and can provide the service 24 hours a day. In Japan where working way reform is promoted, the influence of chat bot is great, and the way of service is changing.
Marketing changes with chatbot
It is not just service and employment that changed due to the spread of chatbot. The way of marketing is also changing drastically.
Chat is a two-way communication tool that enables us to communicate with users in real time. Chatbot communicates with the user by AI.
AI can answer users' request immediately. Because it does not involve people, users can easily ask questions. Moreover, it gives less resistance than unilateral communication by e-mail, telephone, and push notification, and the opening rate and the response rate increase.
Until now, the administrator had to just guess the reason why the user who visited the site exited without doing any action. Marketers had to do "behavioral targeting", such as AB test to analyze.
By introducing chatbot, you can grasp the user's actions and reasons in a real-time conversation. All conversations, such as "too expensive", "childish in that color", "I want another menu to be presented", etc., can be data to be analyzed. Analysis results are accumulated and can lead to optimal conversation to encourage user's behavior. If you attract and sell using chat bots, it will be less important to conduct advertisement using media and behavioral targeting.
However, since AI is not a omnipotent, it is difficult to automate everything at present. If you have a chat support tool with chatbot functions, you can manually supplement the part chatbot cannot cover with.
Examples of using chatbot and points of success
Recently, chatbots, which had been used mainly at EC sites, have been introduced to various industries such as real estate, human resources, life insurance. Let's see the effect by industry type.
(1)Chat bot to search real estate on request
On the real estate information site, users have to set conditions and search and select from the huge search results. However, when the chat bot searches while listening to the user's request, the user can find the property that matches the desire with a small burden.
A certain real estate site aims to communicate with the user in real time by using two methods properly. They correspond with a customer with a database by a chat bot, and an operator corresponds to a new user. With the introduction of chat bot and chat support, the user became able to ask questions easily, resulting in attracting customers to the store and increasing establishment ratio, too.

(2)Insurance proposal service with chat bot
The insurance company 's business has been done in face to face by insurance ready in Japan. In face-to-face sales, resistance from users is large. On the other hand, attracting customers via the Internet was a challenge for the entire insurance industry where strict compliance was required.
A certain insurance company introduced chatbot to raise responses by performing estimates and product explanations with chatbot.
With traditional sales methods, it was very difficult to collect leads because of  the Personal Information Protection Act and Consumer Protection Policy. However, by utilizing the chat bot, it became possible to efficiently gather good leads with interests.

(3)Introduce as customer support and reduce personnel expenses
Customer support was done by staff-user conversation. An EC site decided to do simple supports with chatbot, and personnel costs could be reduced by 6.5 people. Chatbot of this site is characterized, and it is possible to have a casual conversation as a consultation of shopping to a friend. As the accuracy of AI increases, it is expected that customer support will continue to be replaced with chat bots in the future.
(4)Search job information quickly: chatbot giving advice
While a huge number of recruitment information is beneficial for users, it may be disadvantageous, for example, it takes time to search, and conditions can not be selected. Frequent occurrences of problems such as requiring too much time and appearing in search results of job seekers of the same company with different times will increase the user's site exit rate.
By introducing a chat bot, it became possible to present optimal information to users from a huge recruitment information at a certain recruitment site, and the contracting rate increased.
Also, it is a great appeal that not only you can search, but also do payroll calculation and chat casually. On the site, average staying time and revisit rate also increased. They aim to raise the conversion rate further closing by registering site visitors as lead.

Necessity of sufficient data and cooperation with external MA system
In order to use chatbot as an advanced marketing tool, it is also necessary to use chat support with human power.
Chat bot alone can not provide users with sufficient support and services. manned real-time communication improves user satisfaction further. In particular, purchases and contracts for invisible services, expensive items are often decided by human-conversation. A system where chat support and chat bot are used seamlessly is very effective.
Also, to introduce and create a bot, conversation with the user can be very important data. In order to collect and analyze data, a chat system that can cooperate with external MA or CRM is nesessary.
With Chat Plus, in addition to default chatbot which you can make freely, you can connect to API functions with lead function, external CRM or MA. It is a system that can perform many marketing with one chat system.


A chat bot that can automatically communicate with tens of thousands of users can collect huge texts, images, and conversation data.
The possibility of fully automated marketing will be increased by analyzing the user's thinking and behavior patterns from past conversation data and raising the accuracy of the chat bot. Communication in real time reduces the gap between corporate brand and user awareness, and shorter distance.
Chatbot is essential for marketing strategies in 2017
It will make a big difference to add chatbot to major platforms as e-mail, EC, portal site, SNS. It may also be a tool that exceeds the search site as well. As a new marketing tool in 2017, Chatbot is indispensable for marketing expansion.
Reading this article, you learned the importance and use of the latest marketing tool, chat bot. Now you can utilize it to improve support capabilities and marketing strategies. Please set up a chatbot on your homepage, and improve the service as well as lead to sales increase.