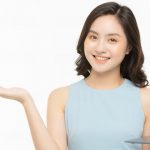 The sunset will be faster and the coolness of the morning and evening will make you feel late autumn. It seems to be a lie that the summer day lasted a while ago.
Now, we are going to hold a chatbot update seminar at 15: 30 on Wednesday, November 20, which has been attended by many customers every month and has received high praise.
As a world-leading company in the industry, we are building chatbots for new companies at a rate of more than 100 per month, with over 5,000 accounts as of October. As a result of repeated efforts related to chat and chatbots, and a lot of achievements, our company is well versed in chat bots and AI such as "what one is good at" and "Success Stories" as well as "Things I don't like" and "a bad case" and has accumulated cutting-edge know-how about chat bots.
ChatPlus is a chat and chatbot tool that can be used from 1,500 yen / month and can be operated at an overwhelmingly low price worldwide. By reflecting various requests from customers and updating the functions on a daily basis, we are now evolving into the world's most sophisticated service.
Our company continues to produce a wide range of achievements and successful experiences from global companies to public companies to mid-size companies as well as startup ventures. We have the most know-how in the industry in the introduction and operation of chat and chatbot.
In this seminar, we will introduce why the chat and chatbot are attracting attention, with the market trends and future prospects. In addition, we will tell you about our success stories, points for effective introduction of chat and chatbot, and the latest usage information.
If you have a PC, check the ChatPlus management screen on the spot and create a chatbot together in a workshop format. You can check the ease of use of ChatPlus, ease of customization, and a wealth of optional functions with ease of use.
Seminar contents (Schedule)
1st Chat Plus Seminar
・Why chat is attracting attention
・Reasons for choosing ChatPlus and features
・Operation method from introduction to lead chat support to success
Lecturer: Yoshihito Nishida (Chat Plus Co., Ltd. CEO)
Part 2 demonstration! Chat bot made in one hour
・ChatPlus screen explanation
・How to design a chatbot
・How to set up a chatbot
・About Chatbot +
Lecturer: Tohei Miura (Chat Plus Co., Ltd. Chief Sales Director)
※If you have a PC with WiFI connection, you can create a chatbot together.
(Even those who do not have it can participate.)
Date and time
November 20, 2019 (Wednesday)15:30~18:00
Audience
●Those who want to know about chat system and chat support
●Those who want to use chat to increase inquiries and conversions
●Those who have many inquiries and are considering reducing support costs
●People who want to reduce costs by replacing phone support with chat
●Those who want to use chat to increase customer satisfaction
●Those who want to make in-house inquiries more efficient and help employees resolve themselves
●Those who want to use chat for lead nurturing
●Those who want to reduce support costs by introducing AI
●Those who have introduced AI from other companies, but failed because they were expensive and did not learn
●Those who have introduced chatbots from other companies, but those who think that it is ridiculous is high even though it has become rutted and there are no improvements
●Those who want to improve the interface by making the internal workflow interactive
●Those who are considering using ChatPlus from now on
●If you are currently using ChatPlus and would like to use it further
Venue
3rd floor of Kyobashi Edglan SENQ Kyobashi (Chat Plus Headquarters)
https://goo.gl/maps/BGaYvtFZ3z92
About application
Please apply from one of the following.
●Eventregist
https://eventregist.com/e/1OaW2F9Tdnyj
●Peatix
https://peatix.com/event/1359738
There is a possibility that the seat will be filled up immediately.
If you wish to participate, please apply as soon as possible.                                 If you are unable to schedule after applying, be sure to cancel.