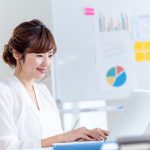 In recent years, the introduction of chat bot has been on the rise in Japan, and opportunities to see in various places such as corporate homepages and smartphone applications have increased.
Many companies may be considering the use of chatbot as a tool to boost the purchase of products by visitors, and a tool to eliminate questions and concerns on the spot.
On the other hand, there are still many cases where the introduction image to our company is vague
In this article, we will introduce examples of using chatbot for marketing. You can find tips on using chatbot on your site from examples of using chat bots in various situations, such as purchase assistance and customer support. Please read.
Use as assistance for purchase
There are various ways to use the chat bot. The first is "assistance for purchase".
Using chatbot, you can let customers know
・Which product to buy
・How to purchase
etc. and you can guide perspectives to purchase smoothly.
Let's take a look at the five examples in which companies utilize chatbot as "assistance for purchase".
1:Domino's pizza

Image sourcehttp://www.dominos.jp/line/
Domino's Pizza uses chatbot to build a mechanism that pizza order is completed on LINE using LINE Business Connect.
Using chatbot, they
・Suggest menus to users still debating
・Navigate the procedure to purchase
They realizes an environment customers can order immediately on LINE and pay easily with LINE Pay. It is much easier than ordering by telephone and e-mail.
2:Starbucks

Image source https://news.starbucks.com/news/starbucks-debuts-voice-ordering
Overseas Starbucks makes use of the chatbot with the smartphone application "My Starbucks Brarista".
"My Starbucks Brarista" is a service that you can order from an application. Starbucks is rich in customization and options, such as changing the type of milk or adding sources. Some people feel that ordering is complicated and difficult, so they navigate well with chatbot. Moreover, by utilizing voice input also, they enable customers to order easier.
3:Operator

Image sourcehttps://www.operator.com/
Overseas shopping application "Operator" uses a chat bot and offers services to suggest what customers want according to their request.
Users can find what they want by answering questions in chat form. Customers can specify not only the characteristics of the product, but also small requests such as color and price zone. For questions that chatbot can not deal with, the operator will respond, and they  enhance conversions.
4:From A

Image source http://line.froma.com/
From A is a company providing part time job information. They combine the LINE account of "PandaIchiro" with the chat bot function. This account provide part time information and so on. When you tell the desired conditions you will find the part-time job information close to the condition. Also, it gains popularity to be able to do simple chat.
For exmple, if you say "do you know nice part time job?", he answers "Please tell me the area." . If you put an area you hope, he answers "I can find job offers in the area" naturally. It is a success example attracting attention with advanced chat bot.
5:THE NORTH FACE

Image source https://www.thenorthface.com/xps
THE NORTH FACE is a popular outdoor brand. They use chat bots and propose recommended jackets tailored to TPO (overseas edition only).
When answering detailed situations such as preference and when to wear, they will make suggestions for jackets that fit occasions.
They attract attention also by adopting IBM's Watson (advanced AI engine). It is a successful example providing chat communication in a natural form close to humans.
Use as customer support
The second way to use the chatbot is "customer support". Using chatbot, you can solve it immediately on the spot for questions or questions held users.
You can
・Increase customer satisfaction by responding quickly in real time
・Build engagement with users
・Reduce personnel and realize cost reduction
Let's take a look at the two cases that companies are using chatbot as "customer support".
6:LOHACO

Image source http://lohaco.jp/support/
The EC site LOHACO operated by ASKUL of the office supply sales maker answers the question from the user by the chat bot called "Mr. Manami".
Since LOHACO introduced it in 2014, about 30% of all inquiries are handled with a chat bot. It is a successful example that realizes not only engagement with users but also cost savings of customer support.
7:Tokai Tokyo Securities

Image source http://www.tokaitokyo.co.jp/va/service/
Tokai Tokyo Securities utilizes characters incorporating chatbot and carries out customer support.
The smart concierge "Karen" not only answers to questions, but also moves depending on the contents of the question. Compared to a chat bot using only text, by adding motion, it gives an impression closer to realistic Caster support.
Chatbot for marketing
How was it? This time we introduced seven cases using chat bot for marketing. How to use chat bot is widely diverse. Utilization scenes are spreading mainly for product purchase and customer support.
It is believed that chatbot needs a cost for installation. In fact, there are cases where hundreds of thousands to millions of chat bots using natural language analysis with AI are used.
If ChatPlus, you can use chatbot which can be set easily from 1500 yen per month including an interface. This is a flexible tool which can be connected with LINE Business Connect, Messenger API. Since it is pure domestic product, you can receive supports in Japanese. Please feel free to consult us on how to use and cooperation.
Reading this article, you learned many case examples of using chatbot and got hints on how to use it in your company.
Please make a marketing strategy in which you utilize chatbot, and lead to sales increase and business efficiency.