Aiming to decrease work of CS section. Implement Chatbot in the Website and decreased call inquiries by 37%!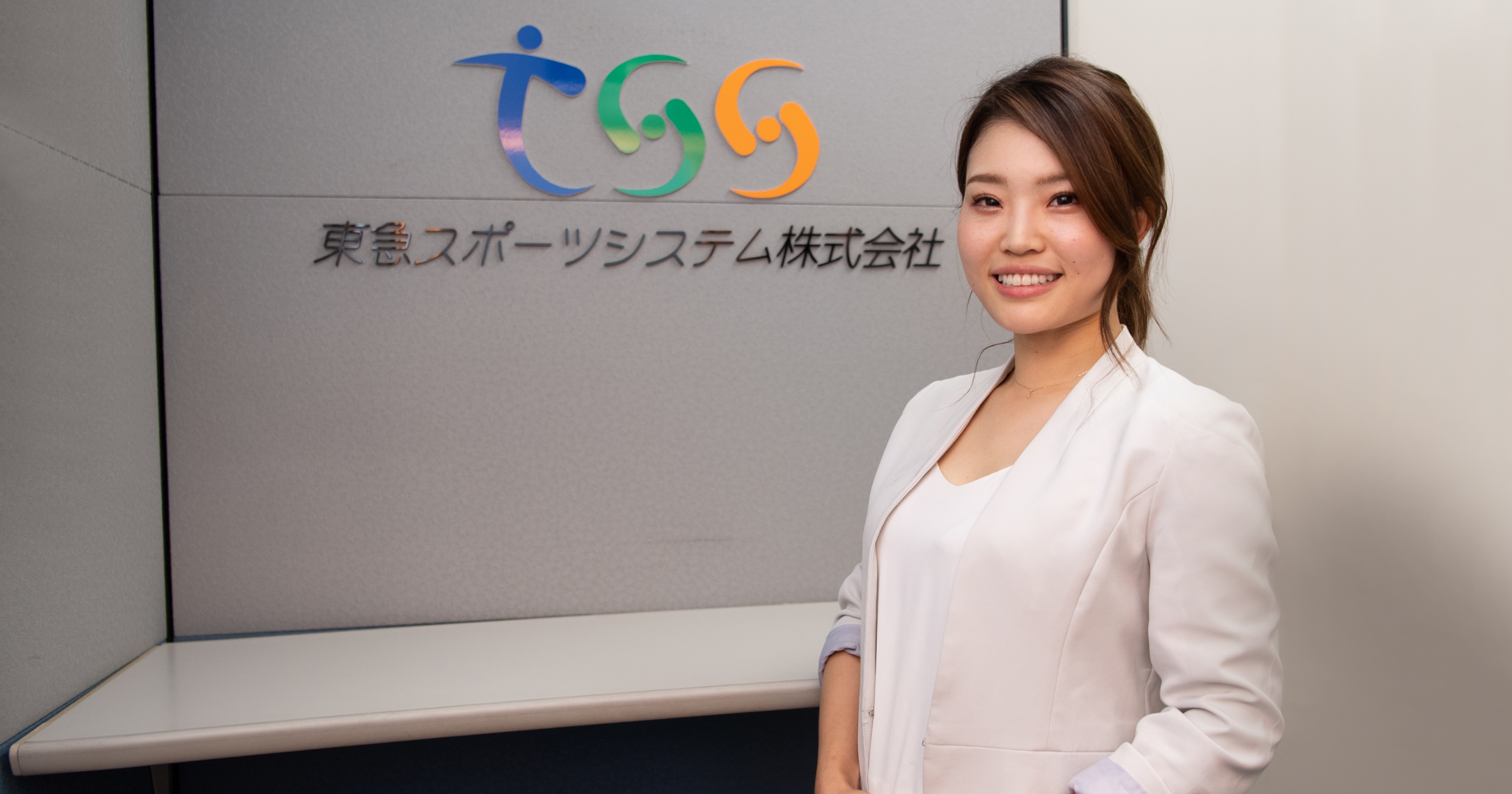 TOKYU SPORTS SYSTEM Operation Headquarter Administration Department 2 Marketing Natsuki Watanabe
Please explain your company's service and characteristics.
We offer environment which anyone can enjoy sport by expanding sports facilities specialized in each Fitness, Swimming, Football, Golf and Tennis. We conduct events outdoor for adult/senior to support health, offer fitness to corporations, and for kids, we have brand called [TSS Kids] which offer dance, ballet, karate, and gymnastics programs. We prepare environment that wide range of age group can use and support their health. We support people's health by preparing environment that everyone can use. For example, one of our biggest characteristics is that we offer services according to each customer's needs, from not only members but to their families too, like it is possible that your kids are going to the swimming school and his/her family can go to fitness club or golf at the same time.
Also, we believe that [sports can make people's life happier], and we offer not only specific knowledge but also we cherish our customer service. The other important factor of our company is that we care for our customers deeply.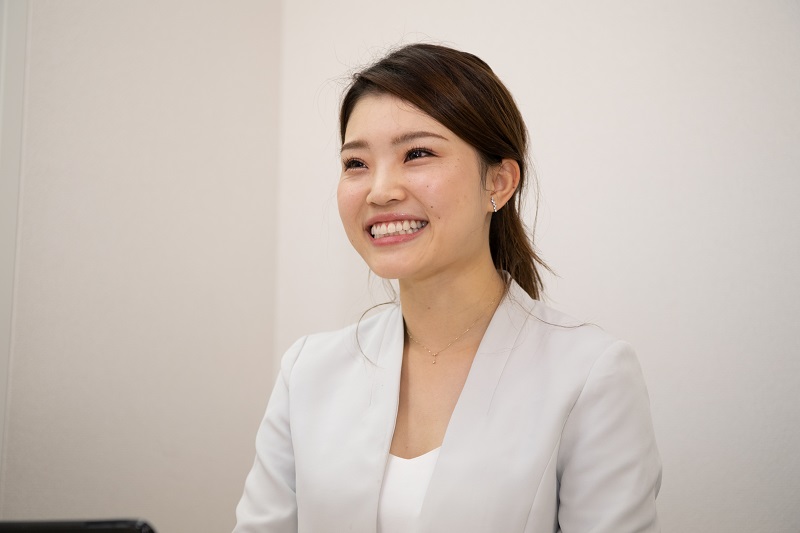 What made you decide to install ChatPlus
Operation department section 2 that I belong to, we have two sections. One manages stores of golf and tennis projects, and the other is [Customer Support Center] which manages customers in all project and conduct customer support. In detail, we support inquiries from members, reception of opinions and requests, billing dues, managing customer information, and managing documents. In marketing department that I belong to, we gather customers to the store of golf and tennis project, and working to increase efficiency of CS section's work. It has always been a problem that CS section's work is too much. We deal with inquiries calls and managing billing data with just 5-6 staffs. So we visualized the time that is taking for each project, and it was evident that the number of inquiry calls are pressuring staffs. We checked every calls' details, and most of the inquiries were frequently asked questions and operators were answering to the same questions over and over again. We thought of replacing that with something else to reduce the work of operators. We thought about installing chatbot, so we considered about 10 company's chat tools from simple ones to AI equipped ones.
By comparing with other company's chat tool, what was the conclusive factor to choose ChatPlus?
First of all, the management page was very easy to use. In order to create chatbot, it was also very easy because you only have to upload what you made in Excel. With this, we thought it would be easy to expand Chatbot operations to other departments. Other company's creation of Chatbot would have to edit it directly on the server, and if the other operator wants to create/edit it, you would have to acquire another management screen, log in...etc and it was just not meant to be for expanding it within the company. On the other hand, ChatPlus was very easy to use and create chatbot, so we decided to go forward with ChatPlus.
Also, it made a good impression that the sales people's response was very fast. Even when we were on trial, they responded fast to our requests and opinions, so they were very reliable. Although ChatPlus offers the chatbot with exceptionally cheap price, it has many functions and specifications, and it was easy to use.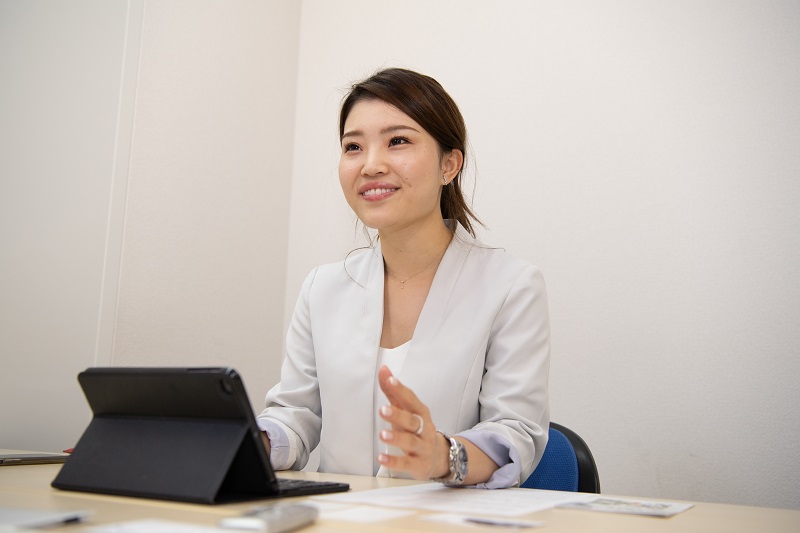 How do you operate ChatPlus?
We put ChatPlus on the Website of Fitness, Swimming and Golf which have many inquiries in a day. We utilize Chatbot which can navigate customers to the appropriate information by putting up frequently asked questions from calls before. We have marketing operators in each Fitness, Swimming and Golf, and each of them can customize Chatbot according to their needs and with ChatPlus, it can be arranged very easily with Excel an it was very useful.
How did it affect you by installing ChatPlus?
We installed ChatPlus with the purpose to decrease number of calls to customer support center, however, we were feeling little worried whether it would be decreased by just putting up chatbot. However, since we installed ChatPlus in May 2019, to the end of September, the number of calls are decreased by 37% compared to last year. We are experiencing its effect right away, so we were surprised. Before, it was like the customers search for the information they want to know, and if they can't find it, they would call. However, by putting a chatbot on websites, the chatbot can guide customers to the appropriate information and customers would not have to make calls. Customers can get to the information they need without calling customer service, and that leads to the decrease number of calls.
With decreased number of calls, staffs are now able to focus on the management work more than before. However, we also want to cherish our customers and its connection with them, so it would really come down to the purpose of responding to customers with solid answers which takes time and energy and minimize work by answering to frequently asked questions automatically. ChatPlus made it possible.
Through using chatbot, it became easier to share answers to the question from customers between operators, we could unify responses, and we were able to avoid business personification.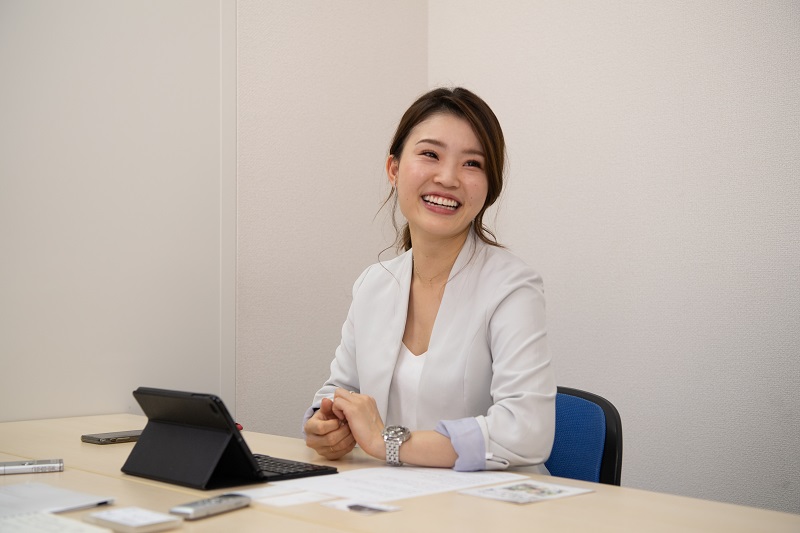 Do you have any plans to use ChatPlus after this?
We made it possible to decrease large number of calls in three projects of Fitness, Swimming, and Golf, so we want to expand that to the other department as well.
Right now, we are using chatbot for new customers to smoothly apply to trials and membership in the Fitness Club and Swimming projects. We visualize the steps to apply to trial or membership well, and we made it very simple to enter information. We are thinking to use it as a marketing tool from now on, since each stores has its campaigns and events in order to get new customers. Also, it would be very convenient if anyone (members or non-members) can make a reservation to credit card settlement of the yoga trial or golf lesson trial, all with one chatbot. We want to try using linkage with LINE and payment function.
At last, please leave a message for people looking at this home page.
We offer various sports facilities, but also we offer services to corporations. For example, we rent corporation's offices or conference room to offer yoga or stretch lessons, or hold a nutrition consultation meeting with employees. Recently, it was been a trend to operate healthy and thinking about the employee's health and increase efficiency. We offer solutions to those tasks through sports.
Golf driving range and futsal (indoor soccer) can be used with corporation service, so please make an inquiry about it if you are interested.