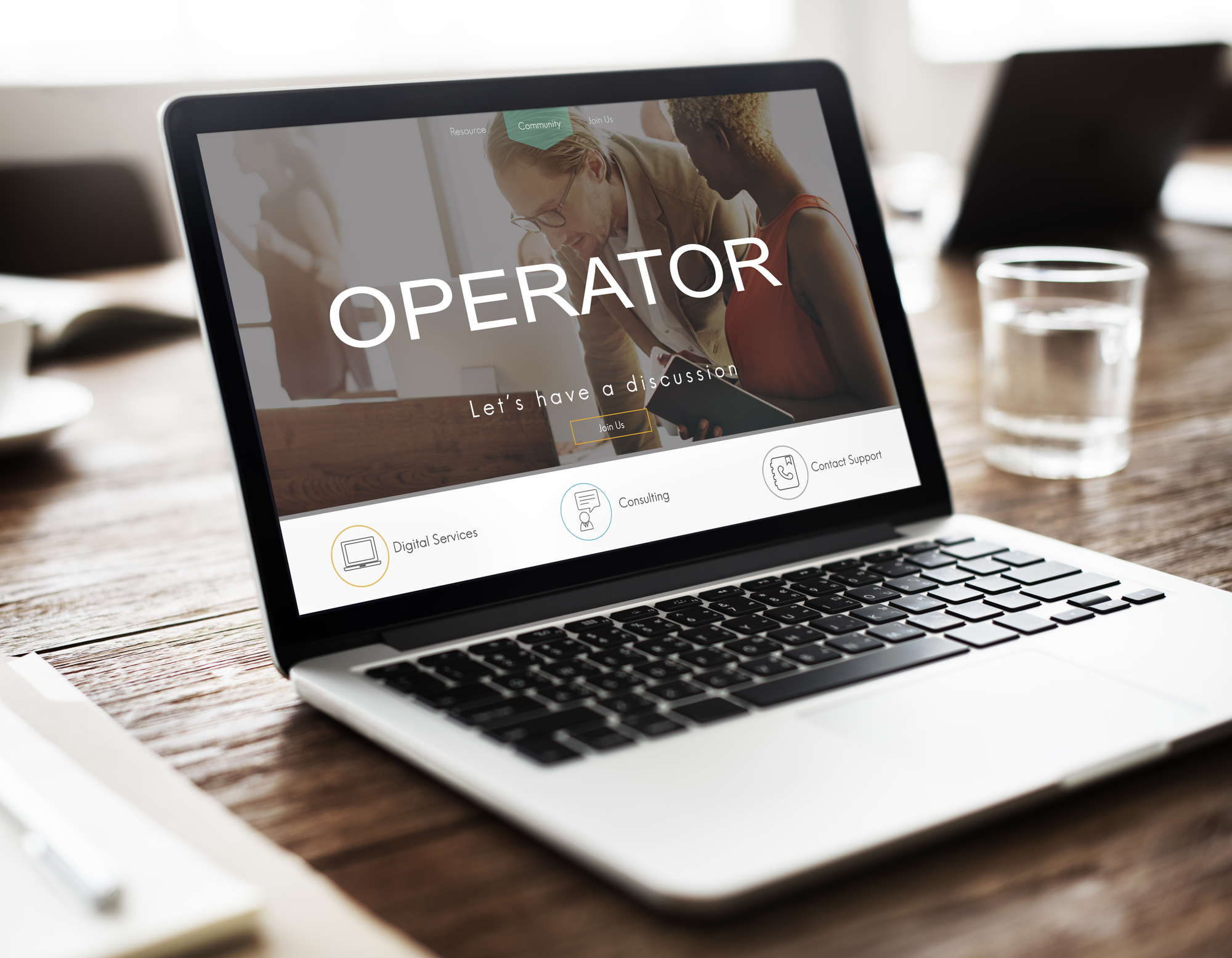 Please find here how to add an agent on ChatPlus.
You can add multiple agents.
(1) Click the setting button on the upper right of the management page.


---
(2) Click [Agents] on the left side of the screen.


---
(3) Click [Add an agent] at the top of the screen.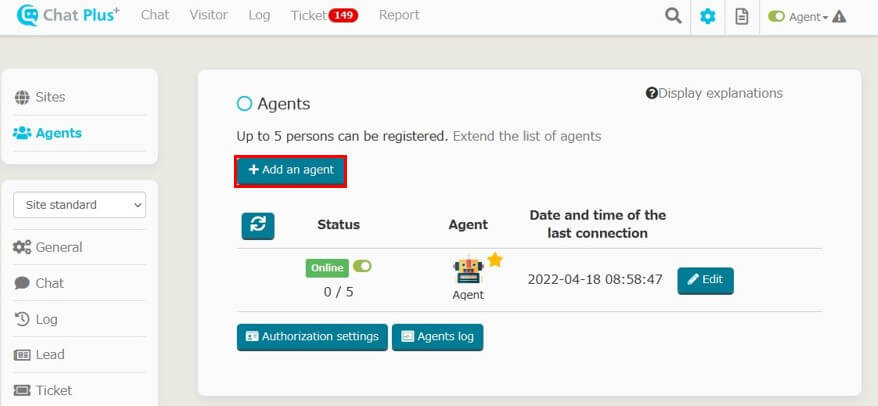 ---
(4) Enter agent's information and click [Save].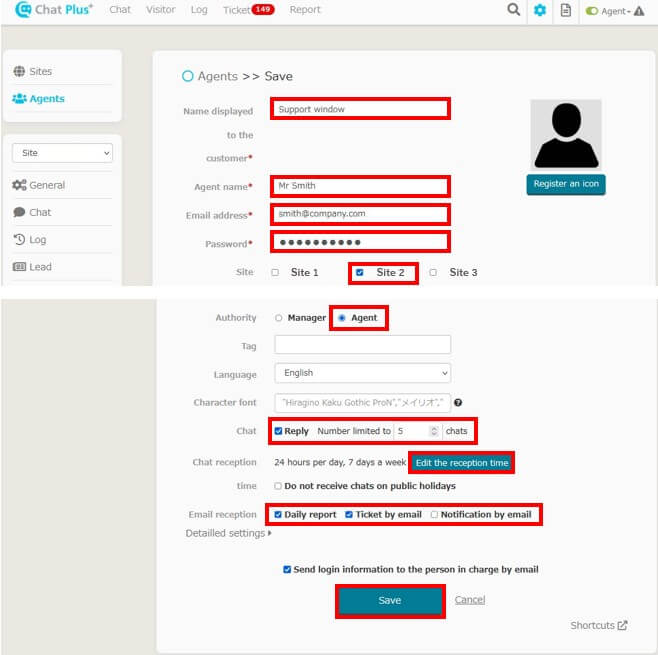 ●
Name displayed to the customer
 Enter the name displayed to the customer on the homepage.
●
Agent name
 Enter agent's name to display on the chat setting screen.
●
Email address
 Enter the email address (it will become the login ID)
●
Password
 Enter the password to login.
●
Site
 Check the site whose the chat will be supported.
●
Authority
 Check in either manager or agent.
●
Chat
 If the incoming chat is automatically sorted, you can set whether to answer when the visitor starts the chat. When responding, it will be automatically sorted until the number of simultaneous chat connections of the visitor reaches the limit. When the number of simultaneous chat connections of a visitor exceeds the limit of all agent, the visitor who starts a new chat will be in a queue.
●
Chat reception time
 You can choose when to be online and offline.
●
Email reception
 Check in [Daily report] to receive daily email report. Check in [Ticket by email] to get an email when a ticket is issued. Check in [Notification by email] to receive notification by email.
---
(5) Check if the agent registered in (4) is added.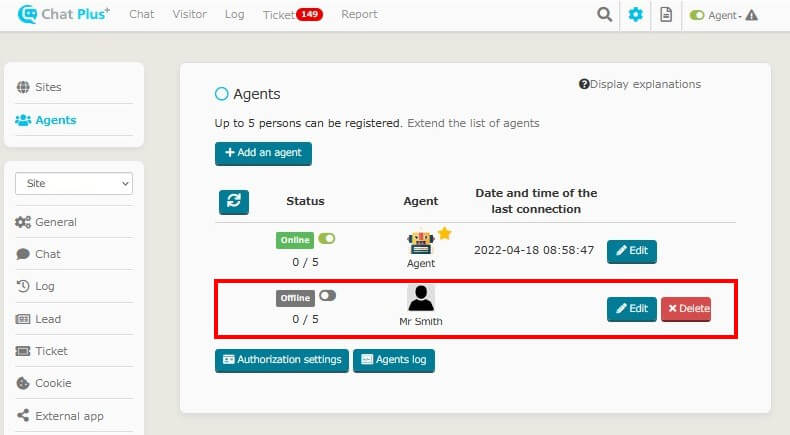 If there is the ★ mark in the agent's
thumbnail , it means this agent is a super administrator (agent who can set the payment). If there is a lock mark, it means the agent is the chat manager.
Method to set agent's time zone
(1) Click [Detailed settings].


---
(2) Click applicable time zone from the pull down right next to [Time zone settings].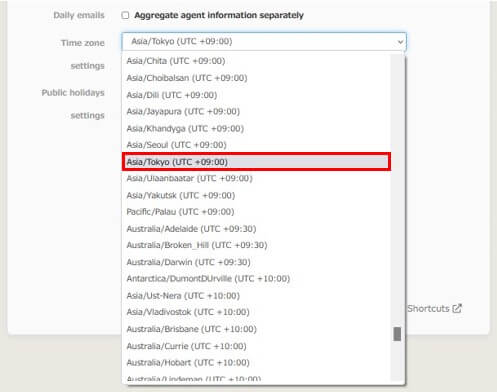 ---
(3) Click [Update].