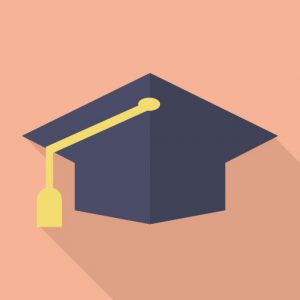 In here, it explains how to approach when an error like this below appeared when Watson linkage.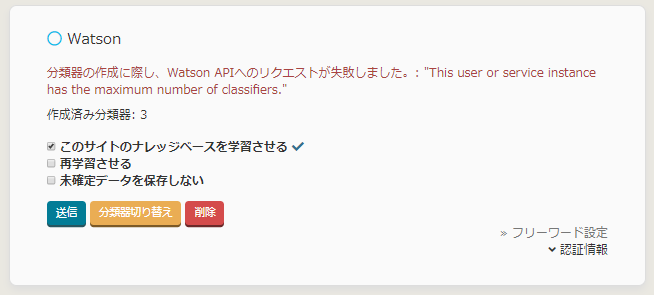 設定方法
(1) Log into IBM CLOUD and click on services.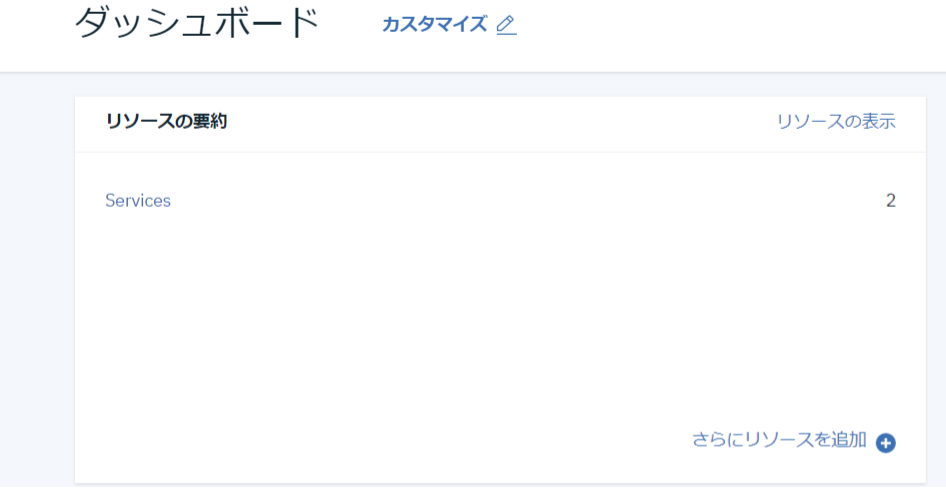 ---
(2) Click on [Activate Watson Studio] on the page [Natural Language Classifier].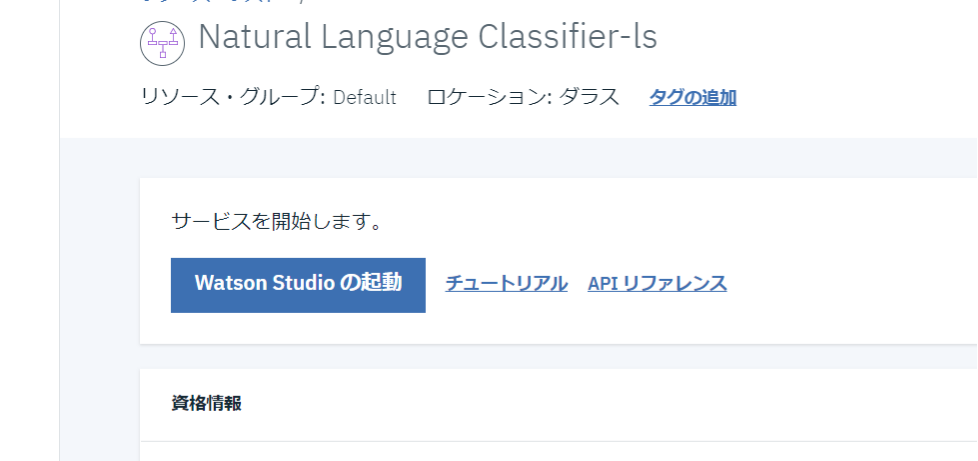 ---
(3) The classifier like the one below will show, so click [・・・] in order from old to new [Date created], and click on [Delete], it will solve an error.