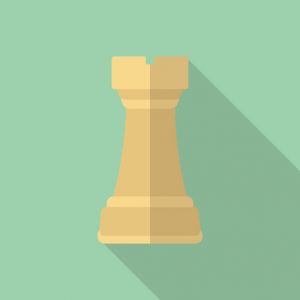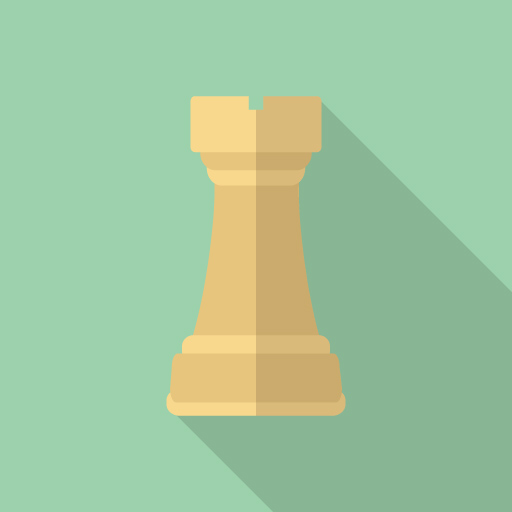 ChatPlus is an AI-powered chat tool for homepage owners.
With the advancement of Internet technology, it became very easy to install a chat window to homepages. Chatting with your customer does not take much time as phone calls and it allows you to respond faster than emails, which leads to customer satisfaction increasing. ChatPlus is a service that allows you to easily install a chat window on your homepage.
---
Chat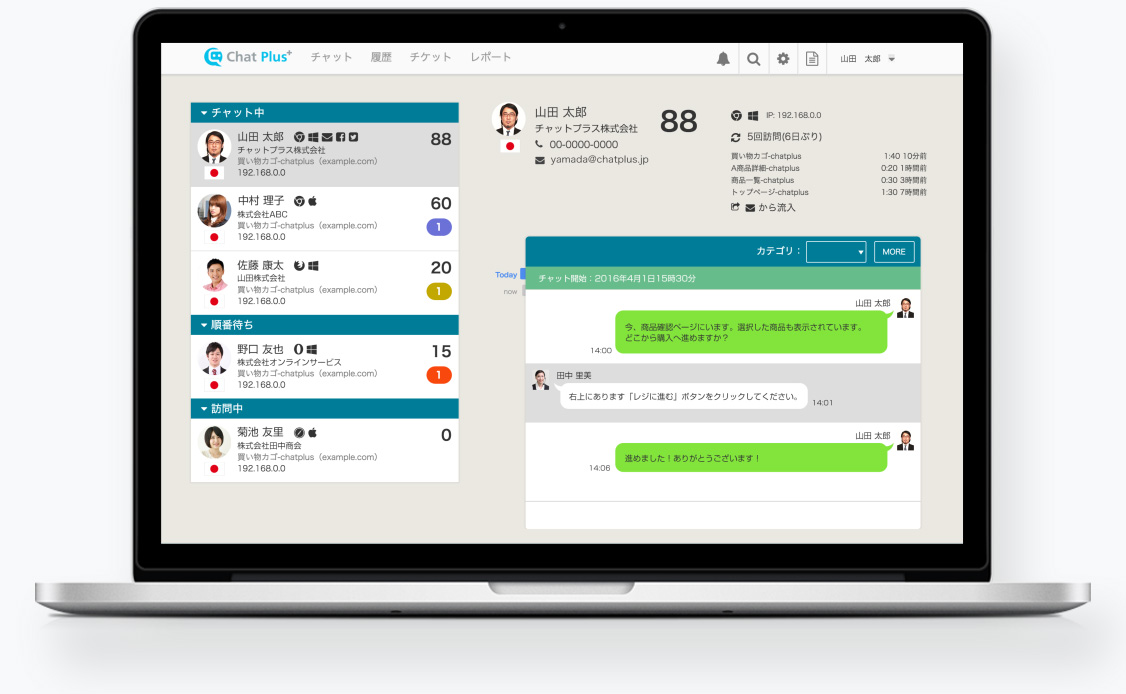 ChatPlus is an intuitive and easy-to-use interface, just like a messenger tool, so even beginners can start chatting right away. It is possible to implement automatic responses with AI chatbot system as well as live chat detailed response.
---
Visitor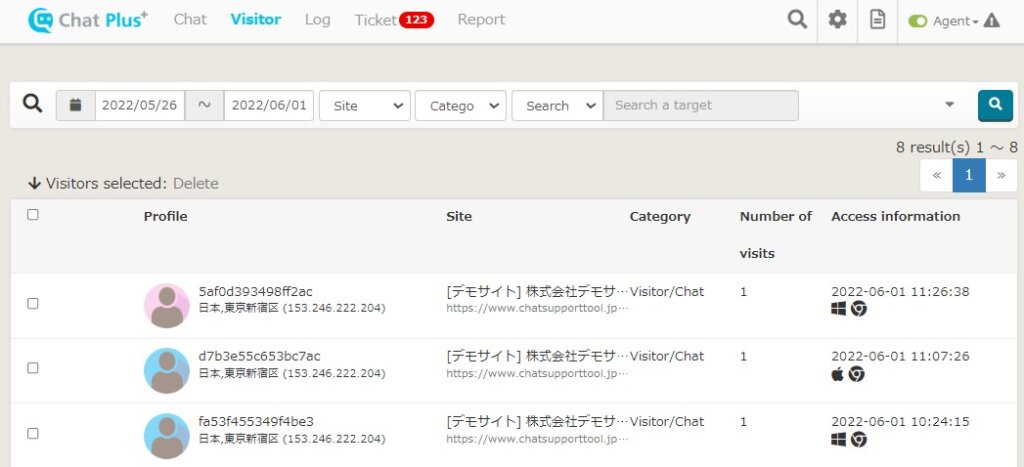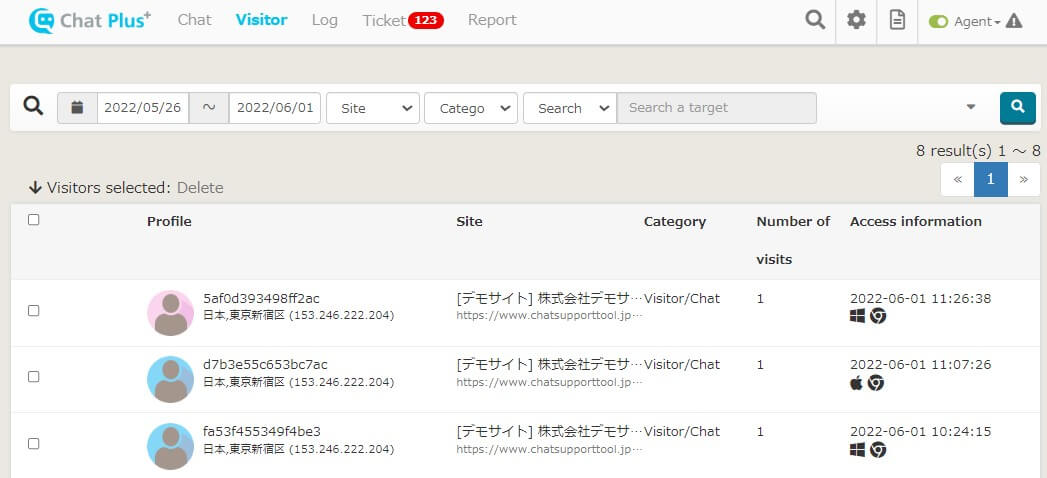 The visitor function allows you to view the list of people who visited your homepage. From the IP address and visit status, you can see the visitor's country, region, company information, device type (PC or smartphone), browse type, and number of visits.
---
Log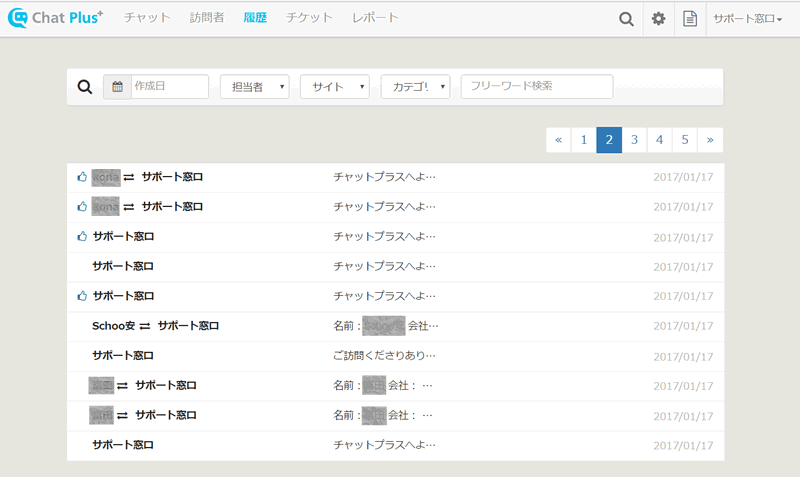 All chat contents from ChatPlus are 128-bit encrypted by SSL communication and are communicated safely. In addition, all chat content logs are stored in an encrypted data base. In the log menu, you can view the chat response history of chats you handled.
---
Ticket

Inquiries can be accepted as tickets from the form when the agent cannot respond right away such as during non-business hours or while away from the office. The content entered in the form will become a ticket and will be emailed to you and your administrator. In addition, you can see the exchange of inquiries (exchanges such as replies from the first ticket issuance) from the management screen.
---
Lead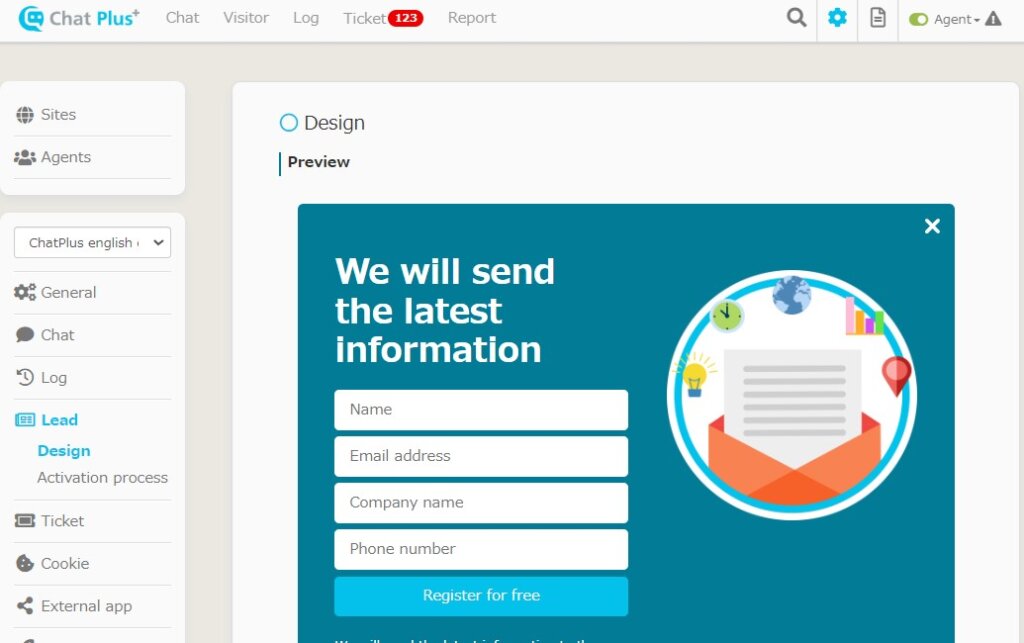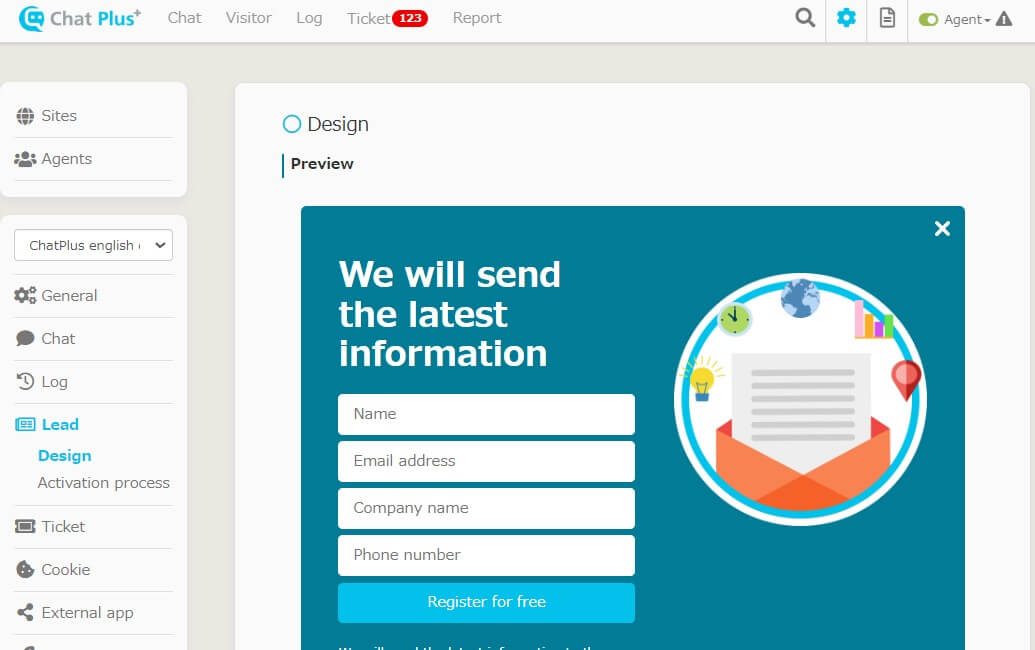 You can acquire email address of your homepage visitors. You can then send updated information or white paper by email.
---
Report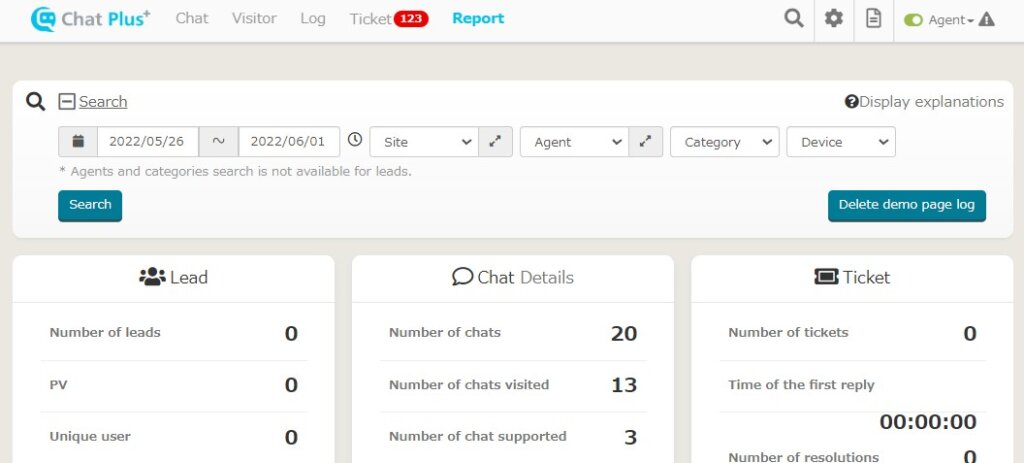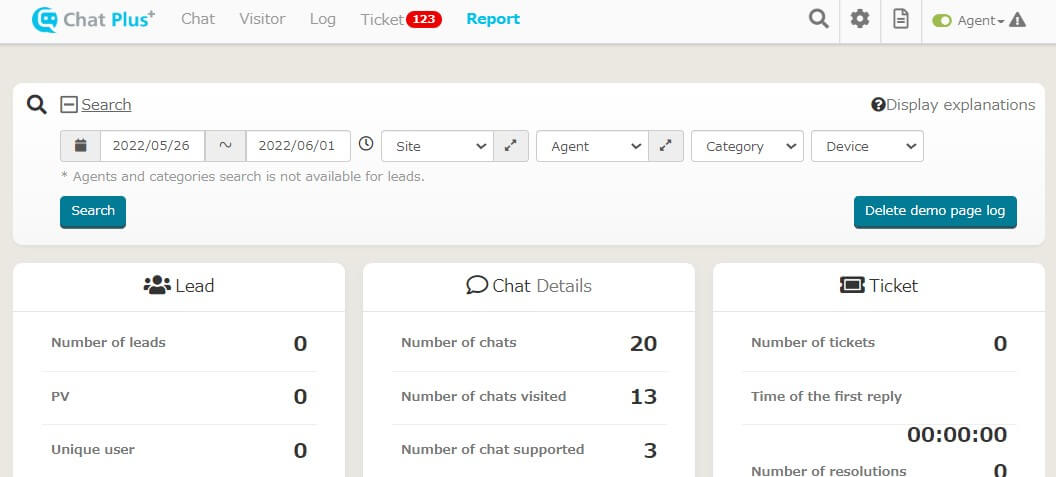 You can check for number of chats, tickets, leads or satisfaction rate.
What do you think? ChatPlus is a chat tool with numerous other functions. Please use our free trial!
---