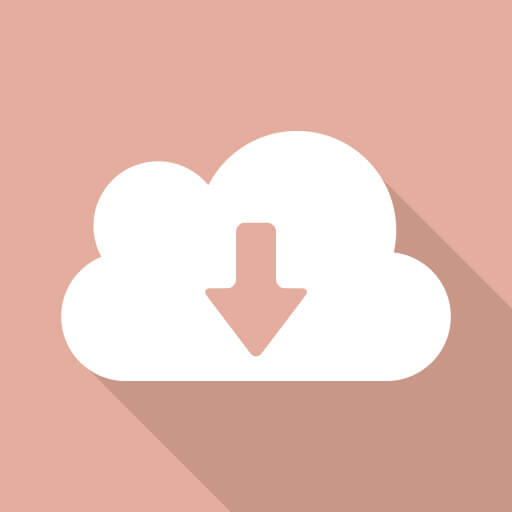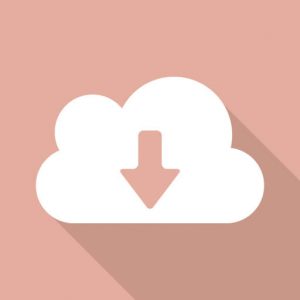 Here, it explains how to change icon in two ways.
1.Eye・Catcher

2.Face icon of the operator
Setting to change Eye・Catcher
Eye・Catcher is an icon which is displayed when the chat is on stand-by. Here, it explains how to set it.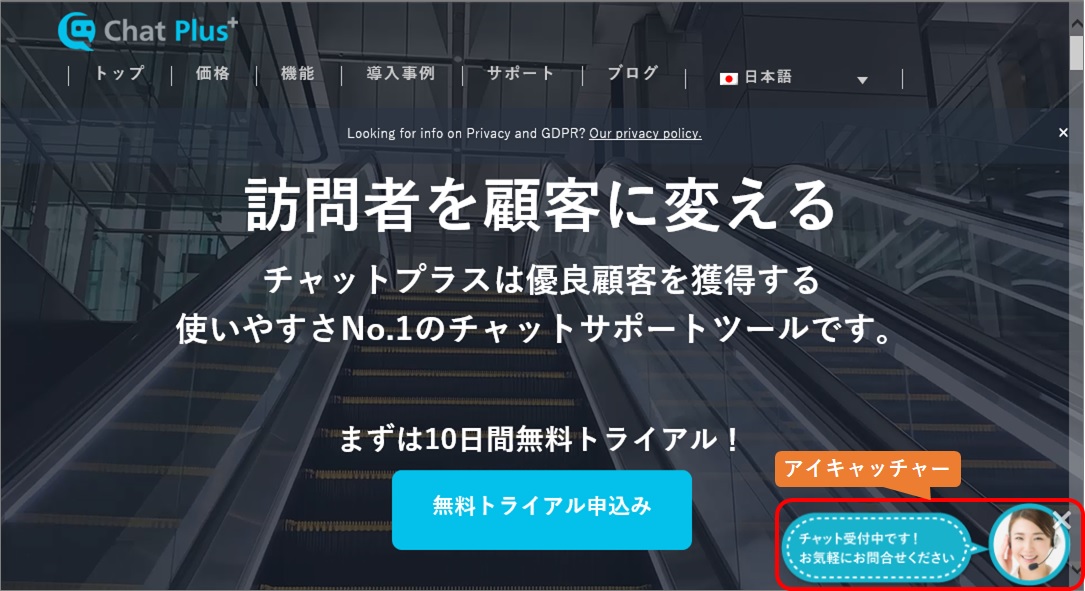 (1)Click the setting button on the upper right of the management page.


---
(2)Click [Chat]>[Design]>[Menu] on the left side of the screen.


---
(3)Click [Stand-by] tab


---
(4)Check in the box "Use Eye・Catcher" and click [Change].
※You can set for each PC and Smartphone.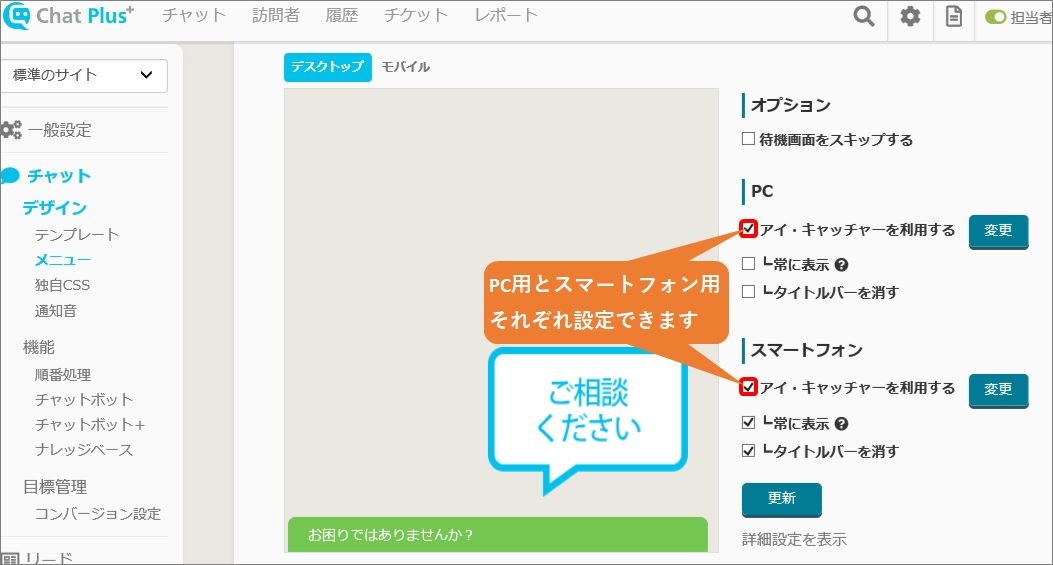 ---
(5)Choose the Eye・Catcher you want to use and click [Register].
※If you click [Browse], you can choose your image to be the icon.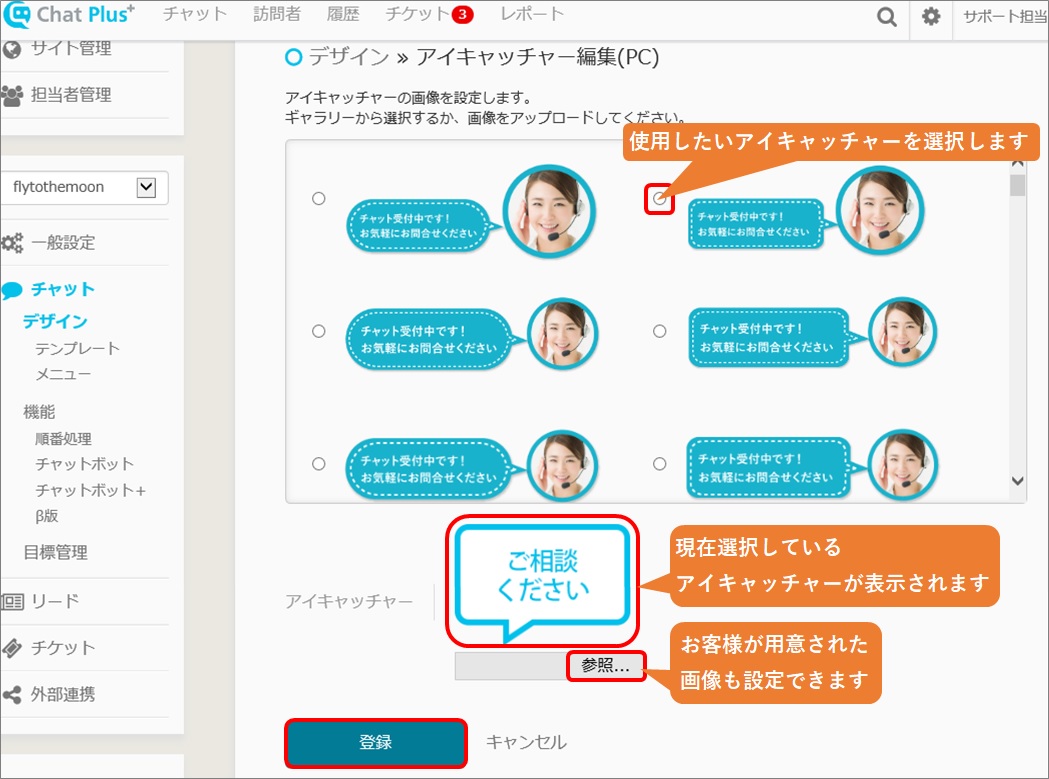 ---
(6)Click [Update]


Setting to change face icon of operator
(1)Click operator's name at the top right of the screen, and click [Profile Setting] from the menu bar.


---
(2)Click [Register icon]


---
(3)Click [+Add files]


---
(4)Click [Browse] or drop an icon to the box.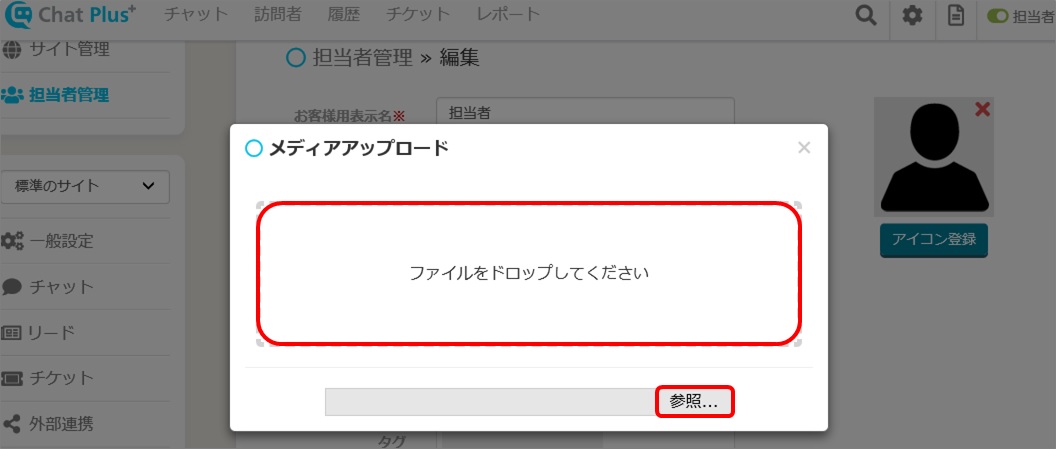 ---
(5)Confirm that icon is updated, click [Update]