During [Starting a chat] or [Registering lead], you can send information to designated URL (= target URL) in real time to HTTP POST, and link with an external application.
(1) Click on the setting button on the upper right of the management page.


---
(2) Click on [External link]>[Output API] on the left side of the screen.


---
(3) Click on [+Add output API].



---
(4) You can choose which data to send when a specific event has fired, to which target URL.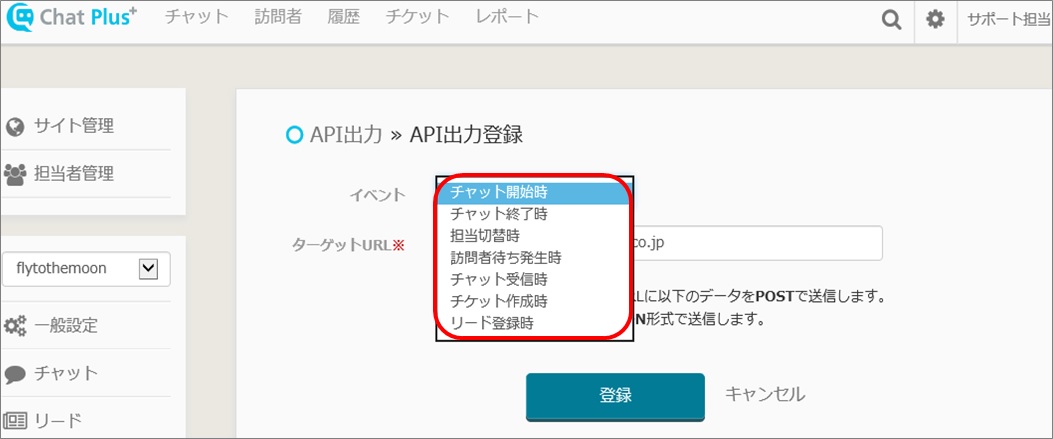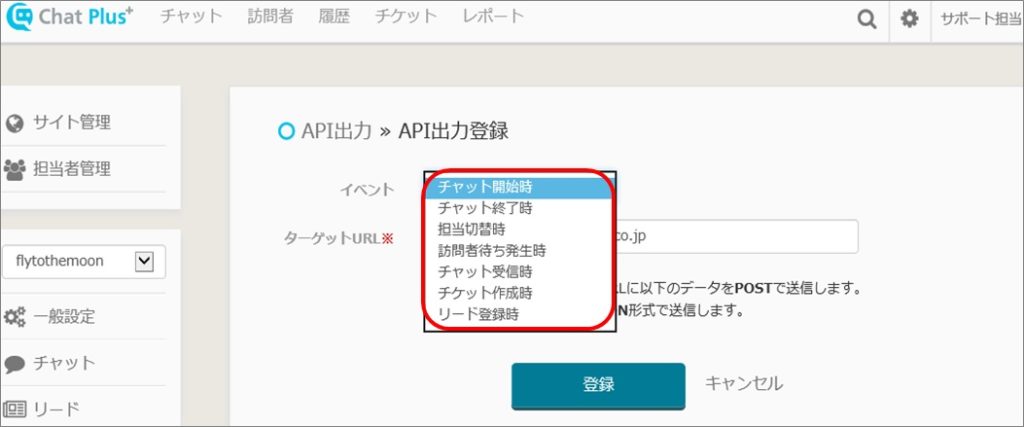 ---
(5) Enter the URL of the data destination in the target URL and click on [Register].
※What kind of information will be sent will be displayed in the lower frame.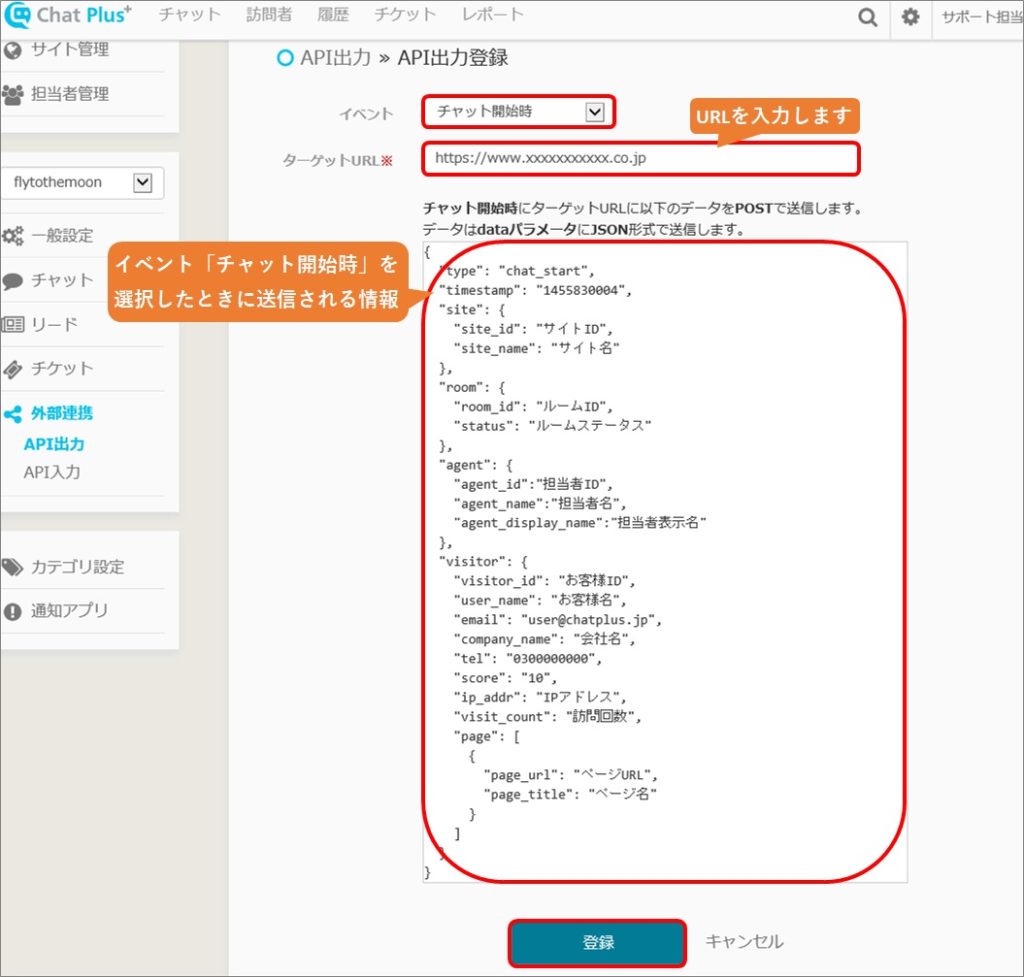 At the end of the chat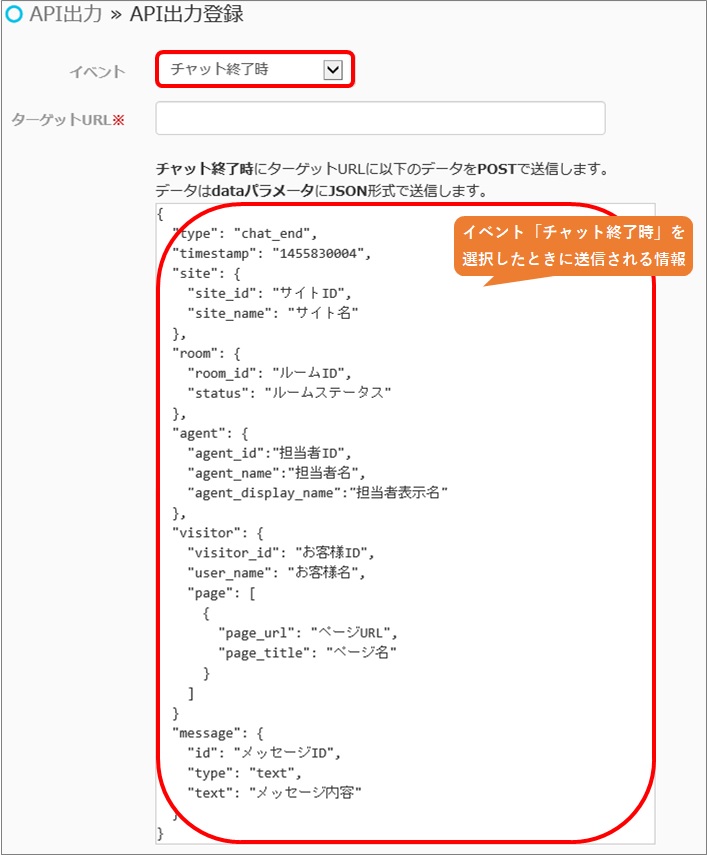 When switching in charge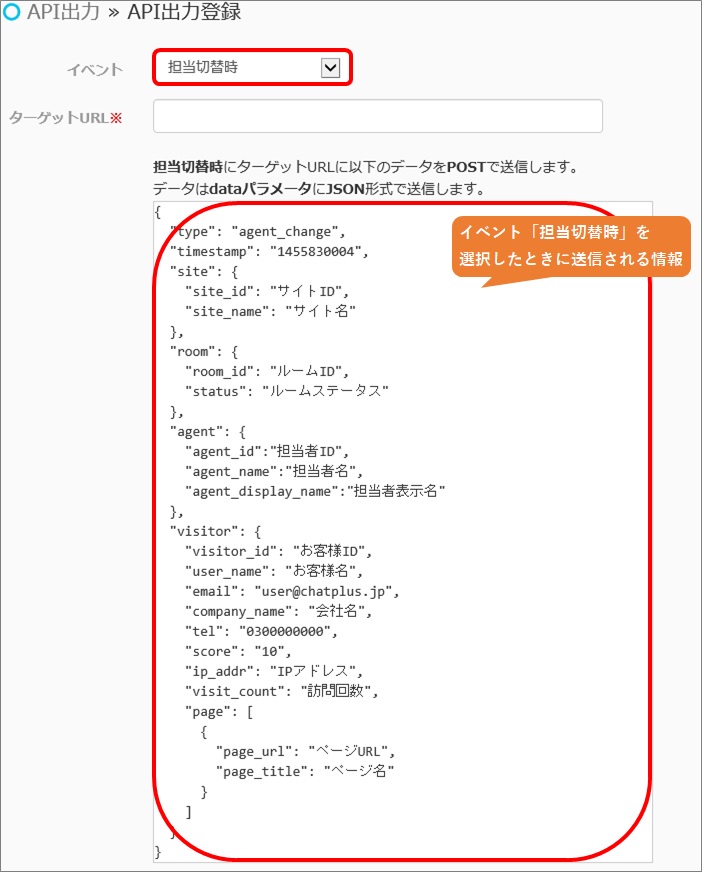 When waiting for a visitor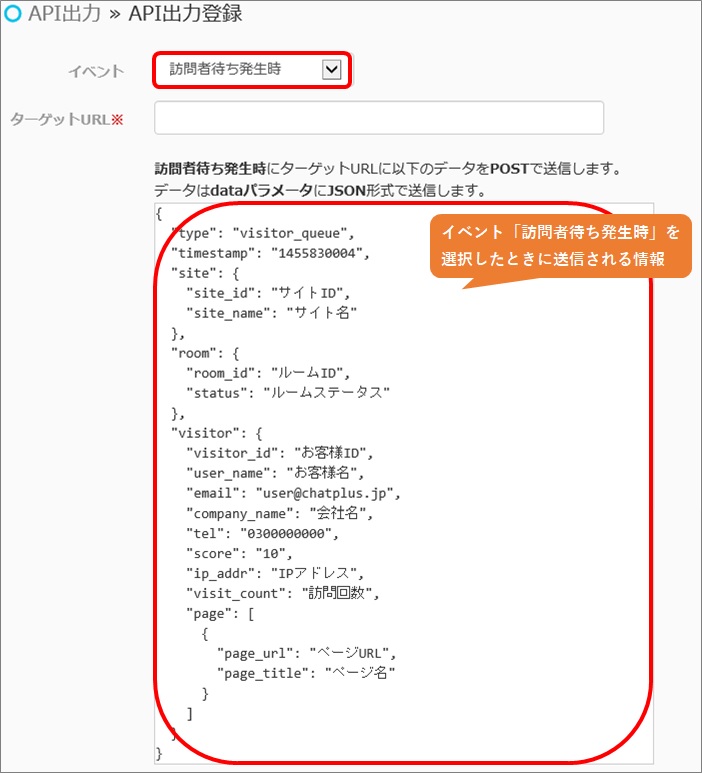 When receiving a chat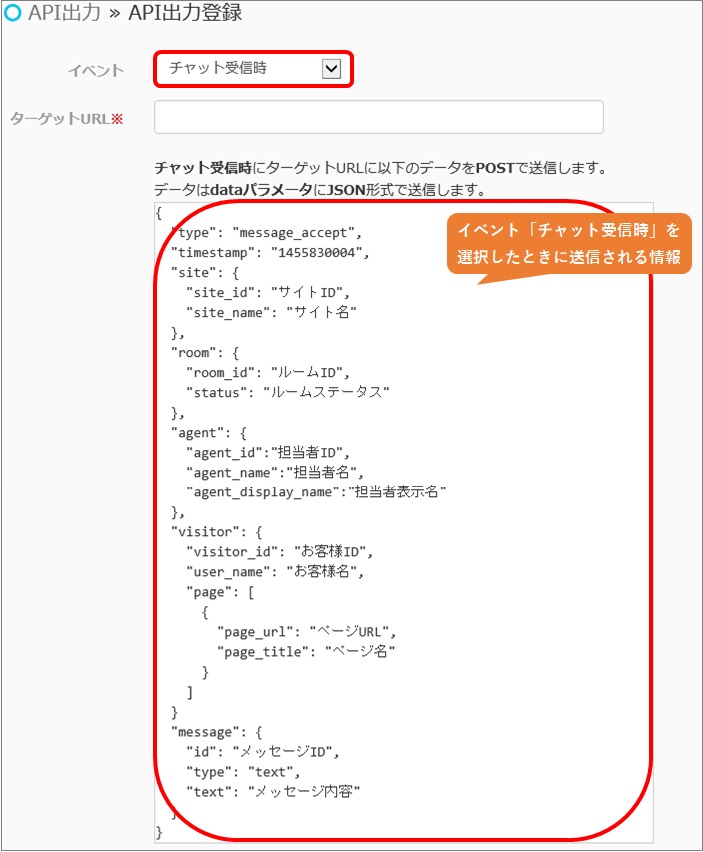 When creating a ticket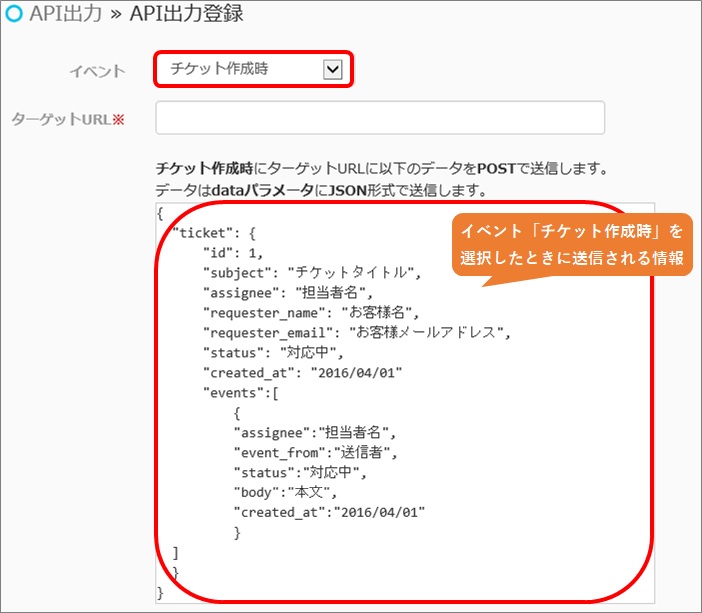 During lead registration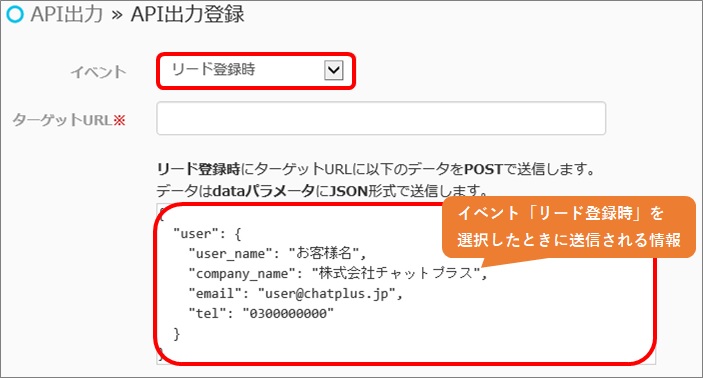 ---
(6) Confirm that the event and the target URL registered in (5) have been added.
※Click on [Edit] if you want to change it, or click on [Delete] if you want to delete it.