When [starting a chat] or [Registering lead], you can send information to designated URL (=target URL) in real time to HTTP POST, and link with external application.
(1)Click the setting button on the upper right of the management page.


---
(2)Click [External link]>[Output API] on the left side of the screen.


---
(3)Click [+Add output API]



---
(4)You can choose which data to send when a specific event has fired, to which target URL.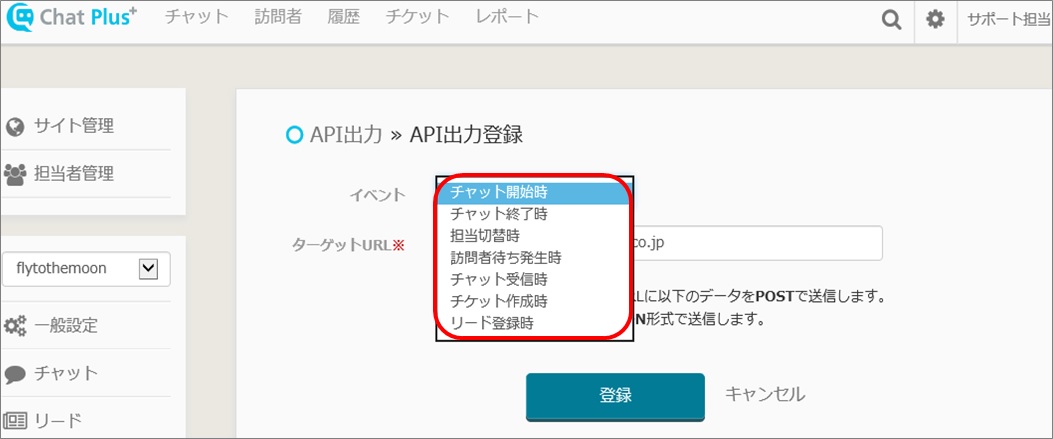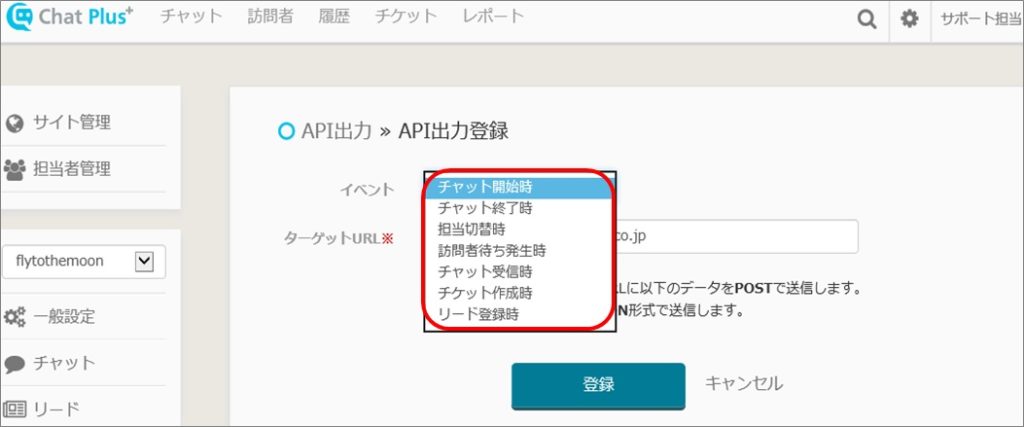 ---
(5)Enter URL of de ターゲットURLにデータ送信先のURLを入力し、「登録」ボタンをクリックします。
※どのような情報が送信されるか、下枠内に表示されます。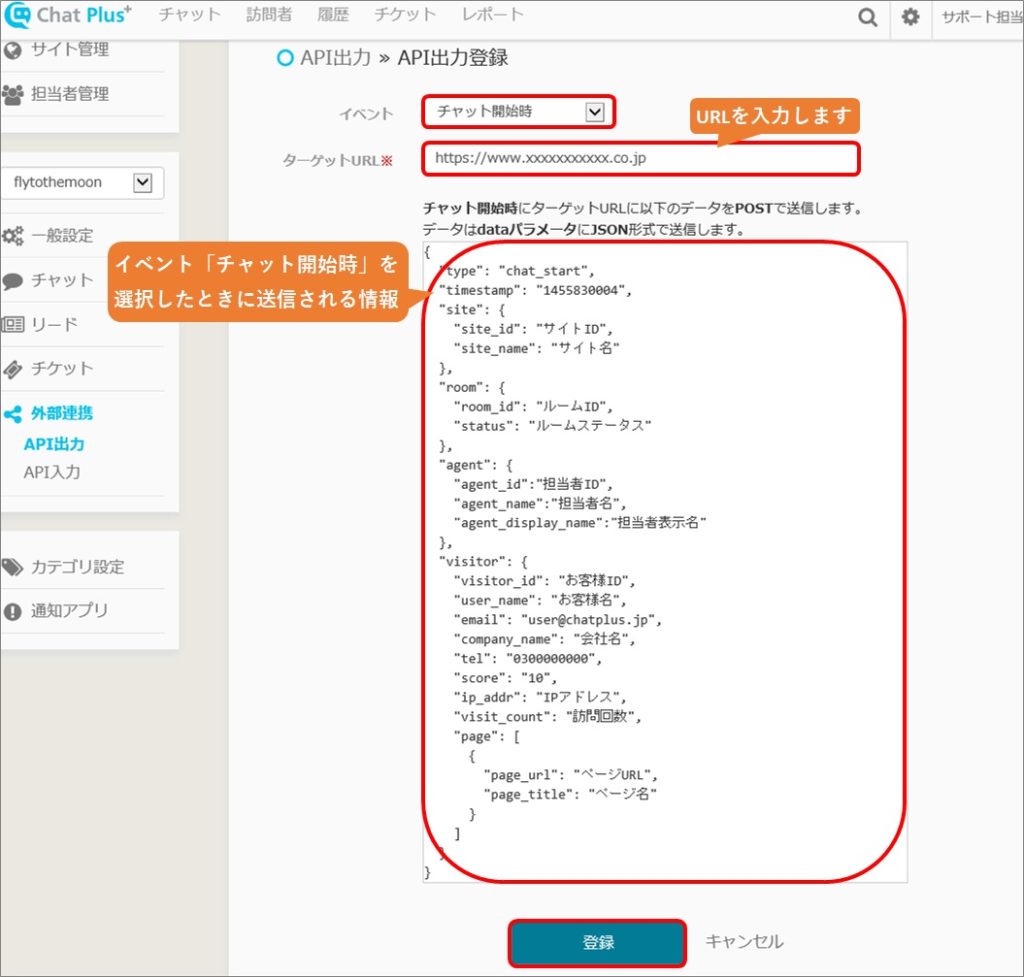 チャット終了時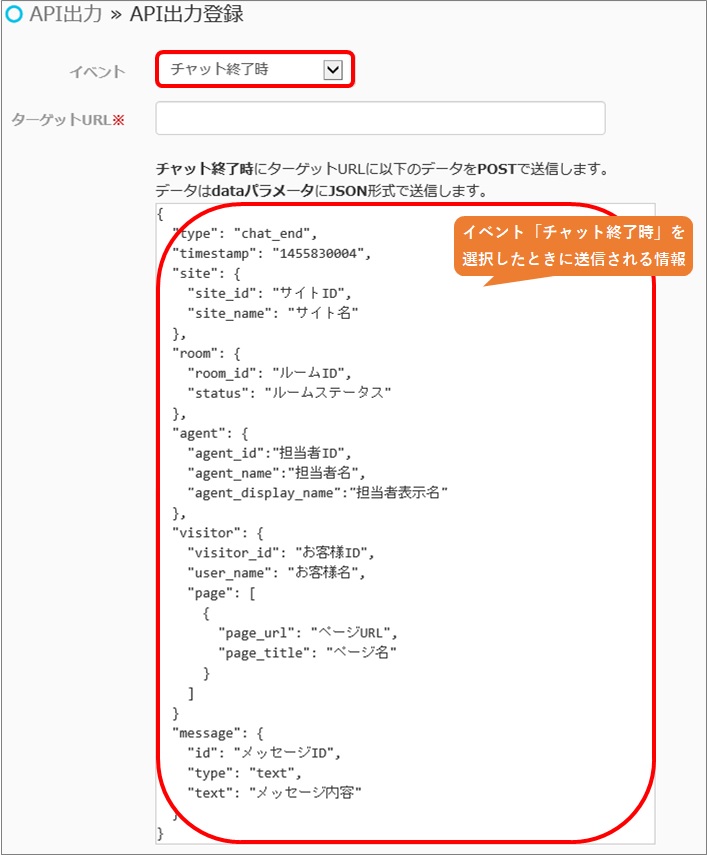 担当切替時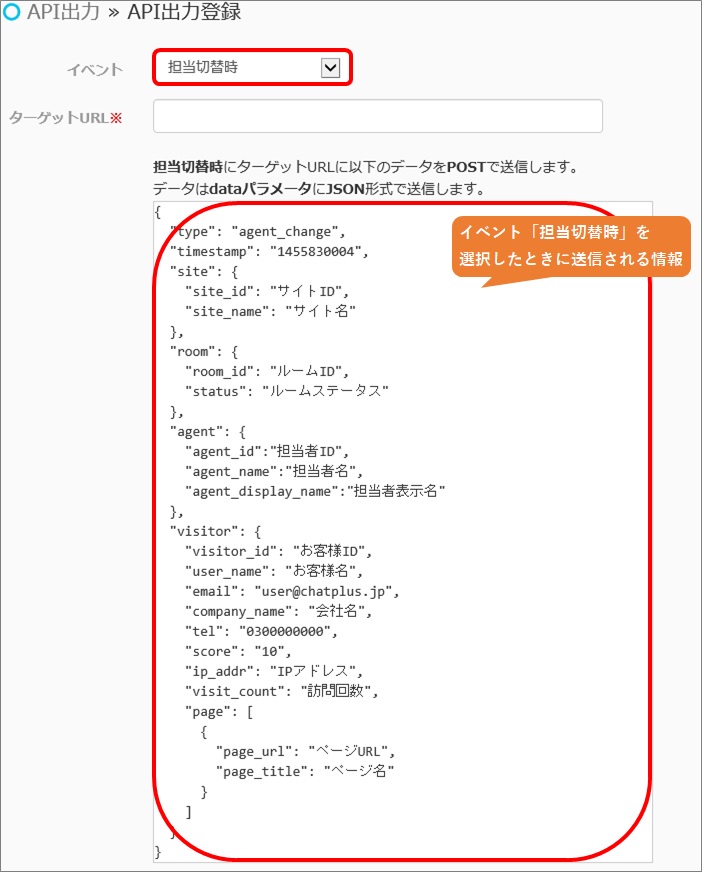 訪問者待ち発生時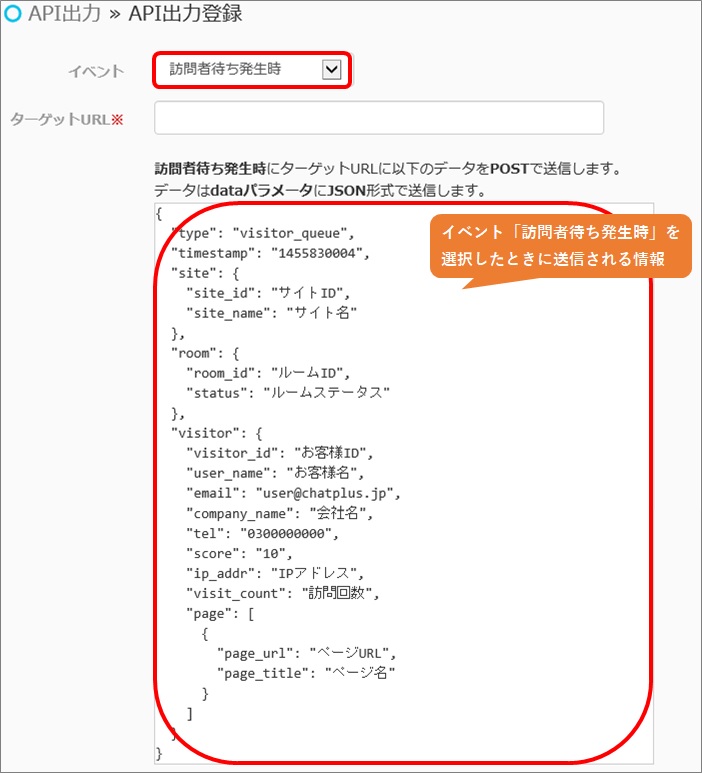 チャット受信時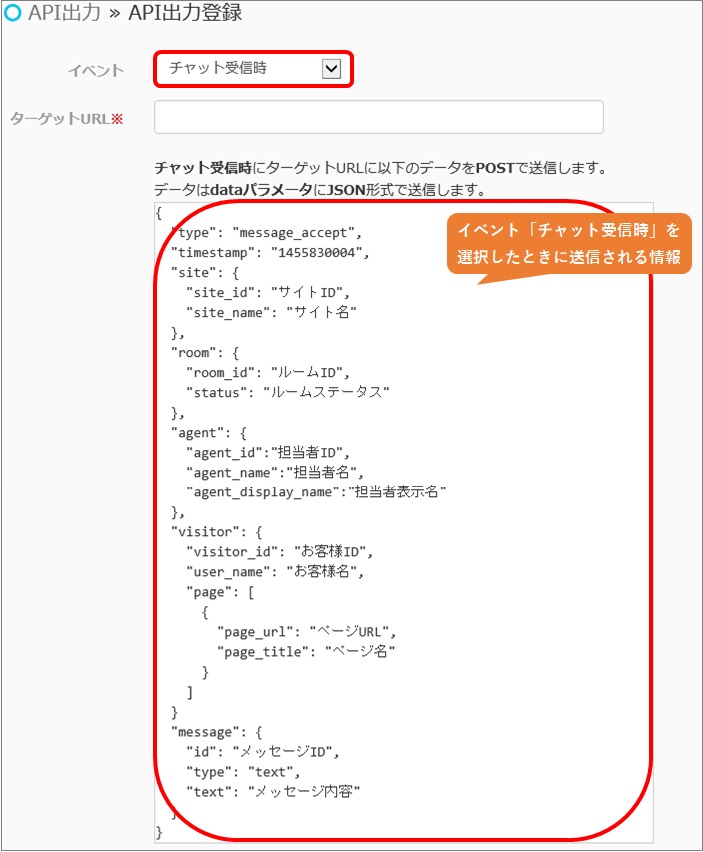 チケット作成時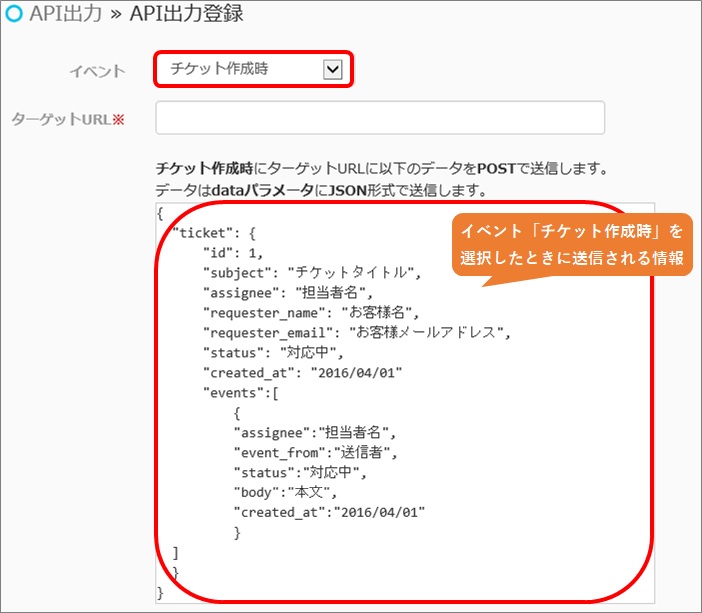 リード登録時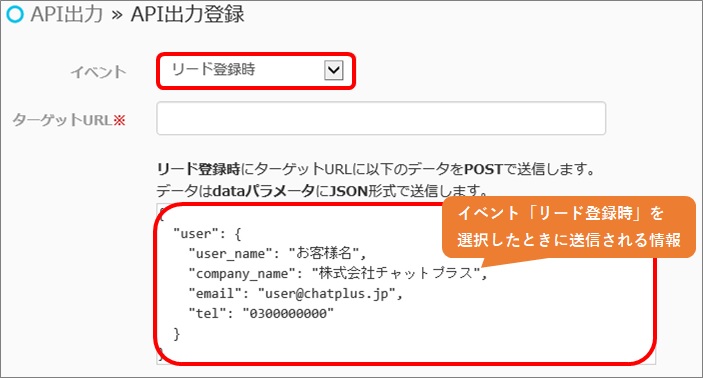 ---
(6) (5)で登録したイベント、ターゲットURLが追加されていることを確認します。
※変更したい場合は「編集」ボタンを、削除したい場合は「削除」ボタンをクリックします。