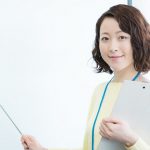 We will hold the latest information seminar on Chat Bot sponsored by Chat Plus on May 22, 2018 (Tuesday) which is satisfied by many participants every month.
Interest in chat bots and AI etc. is increasing day by day, and our company has built a chat bot for new company at more than 100 pace a month. As a result of accumulating new efforts one after another and a lot of achievements, besides being good at chat bots and AI, we are finding out weak points of them.
ChatPlus is a chat & chat bot tool that you can use from 1,500 yen / month, and it is overwhelmingly inexpensive worldwide. Currently, we are evolving into the world's most advanced service by reflecting various requests from customers and updating the functions on a daily basis.
We continue to produce a wide range of achievements and success experiences ranging from listed companies to medium-sized enterprises and start-up ventures, and we are accumulating the most know-how in the industry in introducing and operating chat and chat bot.
Why are you attracting attention to chat and chat bot at this seminar? We will introduce the reasons with market trends and future prospects. In addition, we will inform you about the best practices, points for effectively introducing, and latest utilization information.
If you can bring your PC, please confirm the management screen of ChatPlus on the spot, and create a chat bot together with the workshop form. You can confirm the high usability, the ease of customization, and the abundance of optional functions of ChatPlus.
Seminar content (planned)
section 1 Chat plus seminar
・Why is chat attracting attention?
・Introduce reasons to be chosen and function of ChatPlus
・Installation and operation method to guide chat support to success
・Summary of new functions in May
Lecturer: Yoshihito Nishida (CEO of Chat Plus Co., Ltd.)
section 2 Demonstration : A chat bot made in one hour
・Description of ChatPlus screen
・How to design a chat bot
・How to set up a chat bot
・About Chat Bot + beta version
Lecturer: Miura Tohei (Chat Plus Co., Ltd. Chief Sales Director)
※If you have a PC that can be connected with WiFI, you can create chatbot with us.
(Even those who do not can participate.)
Date and time
Tuesday, May 22, 2018 15: 30 ~ 18: 00
Target
●Those who want to know about chat system and chat support
●Those who want to use chat to increase inquiries and conversions
●Those who have many inquiries and are considering reducing support costs
●Those who would like to replace phone supports with chat supports and reduce costs
●Those who want to use chat to raise customer satisfaction
●Those who want to use chat in lead naruturing
●Those who want to reduce support costs by introducing AI
●Those who introduced another company's AI but who were expensive and failed to learn
●Those who are considering using Chat Plus from now on
●Those who currently use Chat Plus and want to use it further
Venue
Kyobashi Edogran 3F SENQ Kyobashi (Chat Plus Head Office)
https://goo.gl/maps/BGaYvtFZ3z92
About application
Please apply from one of the following.
●Eventregis
http://eventregist.com/e/CHMuRvZHtGVb
●Peatix
https://peatix.com/event/378885
There is a possibility that your seat will be filled up soon.
Those who want to participate, please apply as soon as possible.
If something would have suddenly come up after applying and could not come, please be sure to cancel.