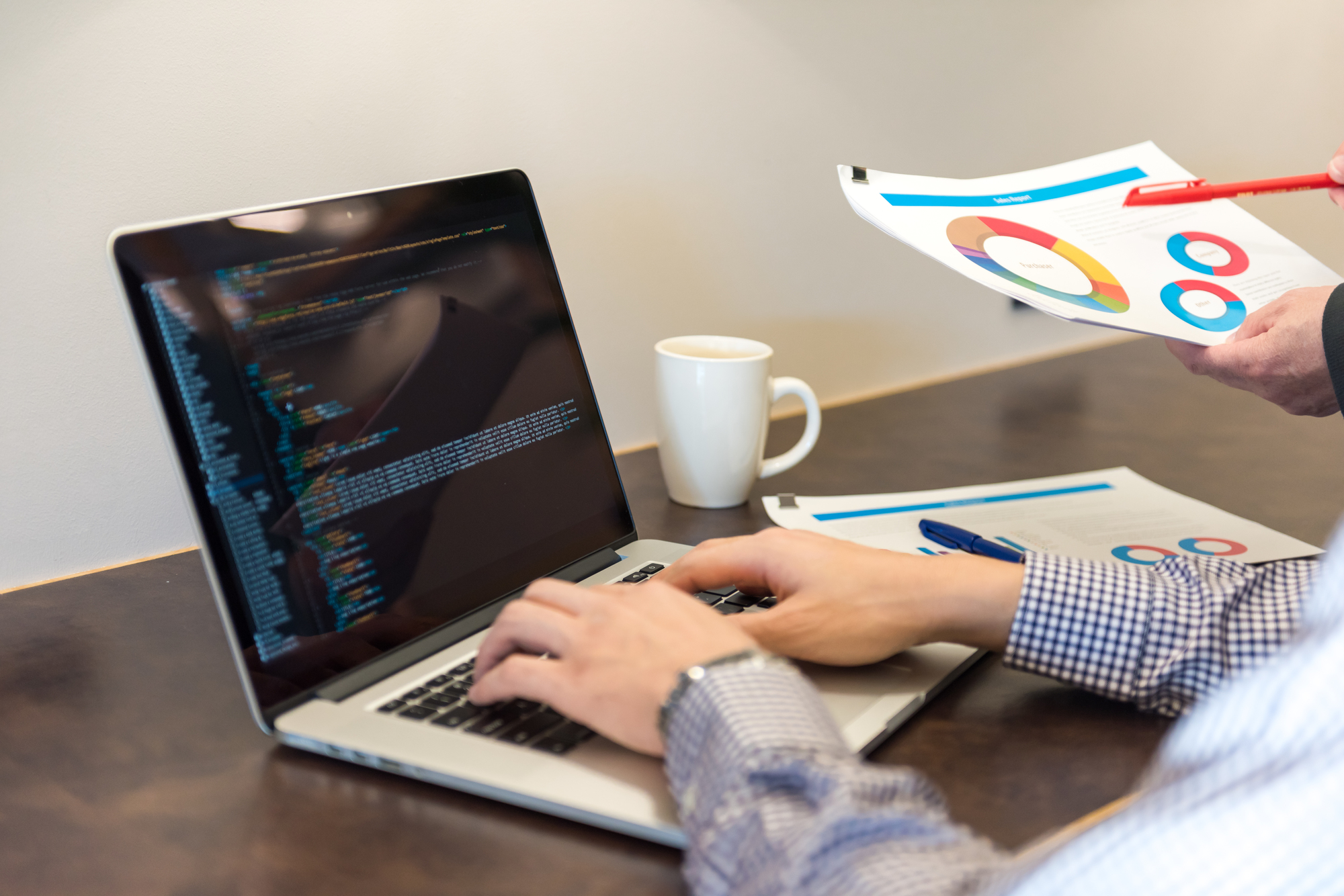 Install chat to WordPress
In this page, it explains how to install chat to WordPress as a representative method to install chat to CMS.
(1)Log into Word Press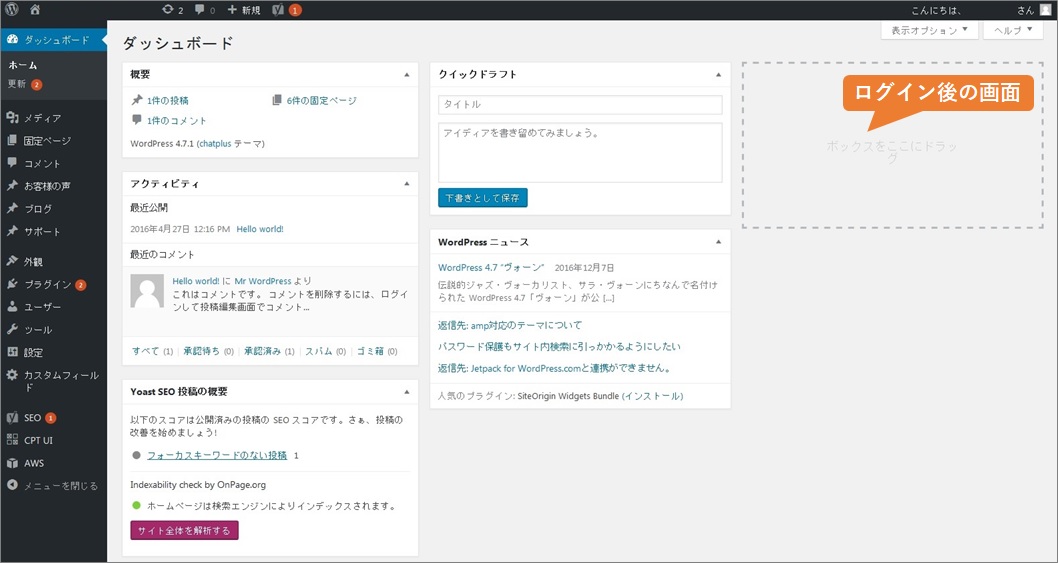 ---
(2)Click [Appearance]>[Edit theme] on the left side of the screen.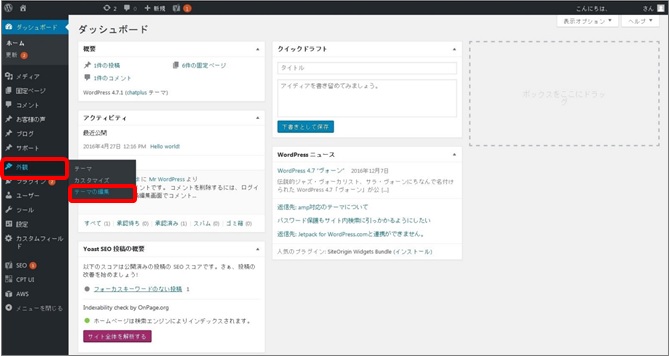 ---
(3)The screen [Edit theme] will be shown.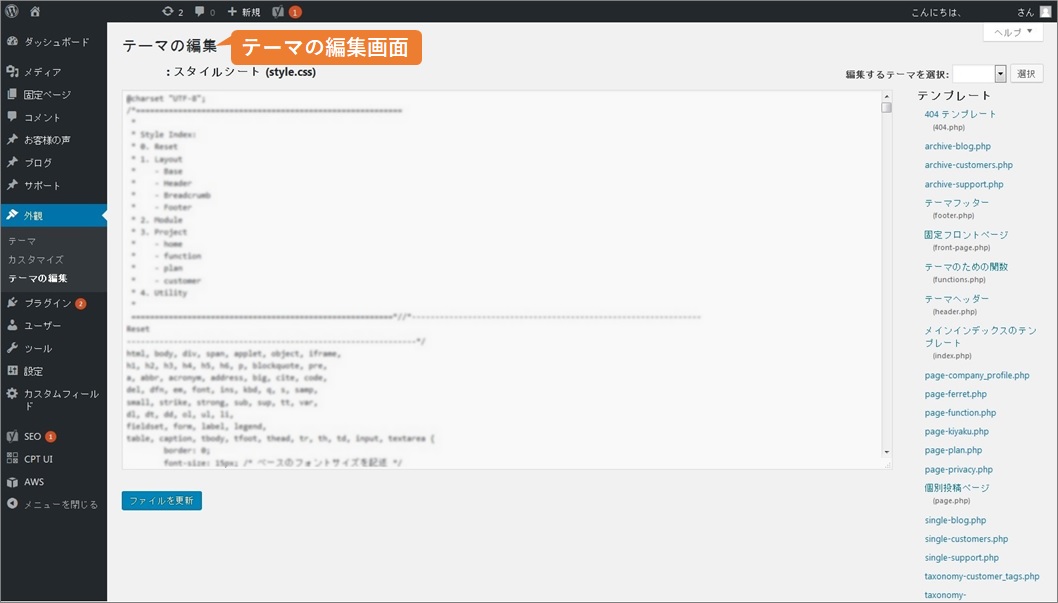 ---
(4)Click [Template]>[Theme footer] on the right side of the screen.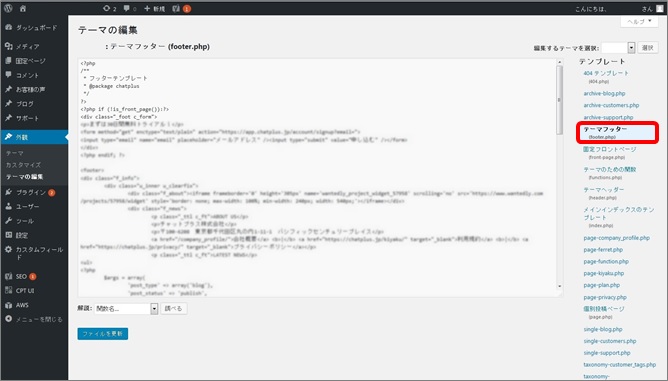 ---
(5)Paste the code you copied in ChatPlus's management screen right before </body> tag.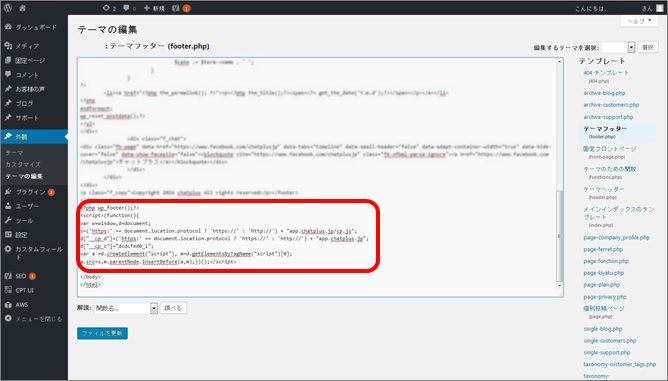 With this setting, the chat will show in WordPress.