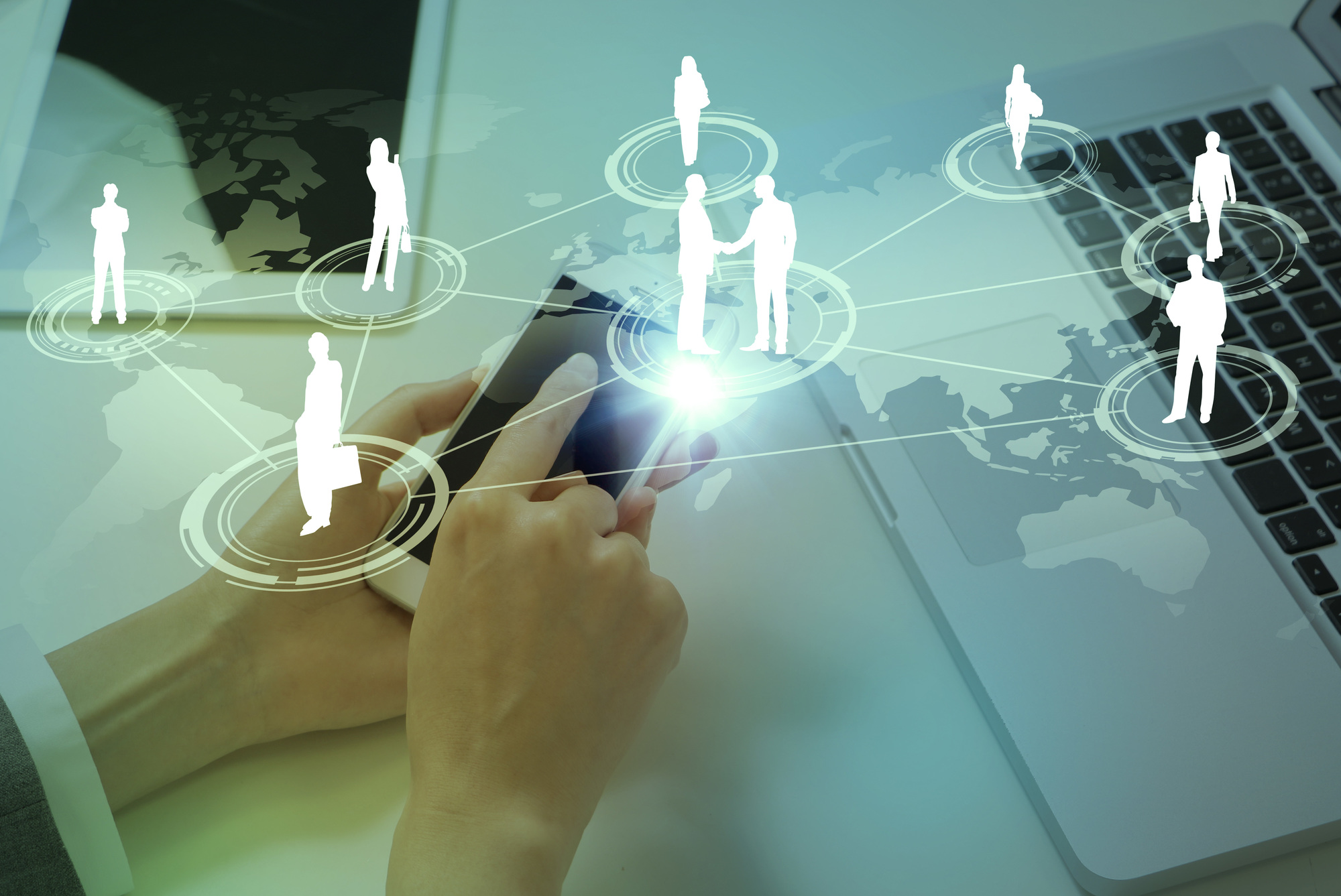 Visitor screen
You can view the visitors who visited the site. If you click the visitor, you can check for action history like attribute and viewing history.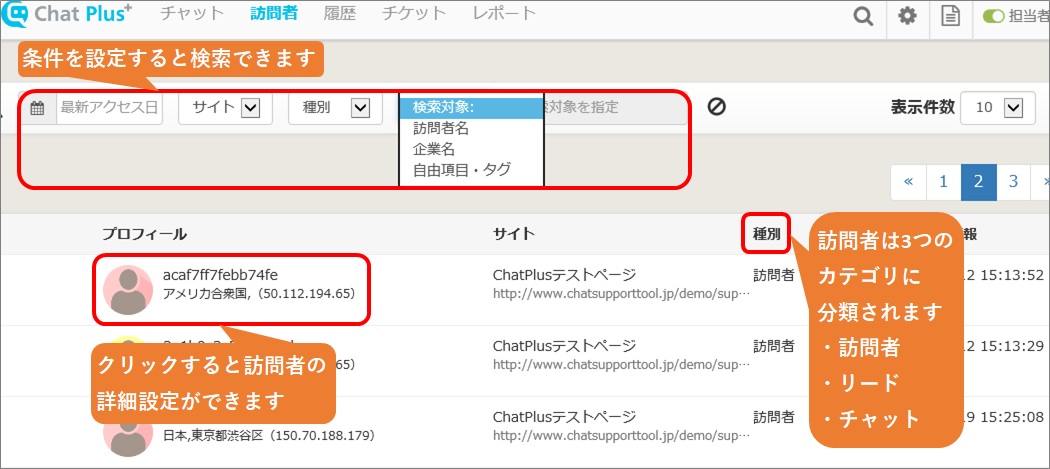 What is the meaning of icons in the access information?
These icons means what browse and OS is the person who accessed is using. The meaning of each icon is shown below.
OS

Visitor is using Windows


Visitor is using Apple OS (iOS, Mac)


Visitor is using Android OS
 
Browse

Visitor is using Chrome


Visitor is using Safari


Visitor is using Microsoft Edge


Visitor is using Internet Explorer


Visitor is using Firefox


It is unable to see what browse the visitor is using. 
Visitor detailed screen
When you click a visitor, the screen below will be shown and you can check viewing activity and action history.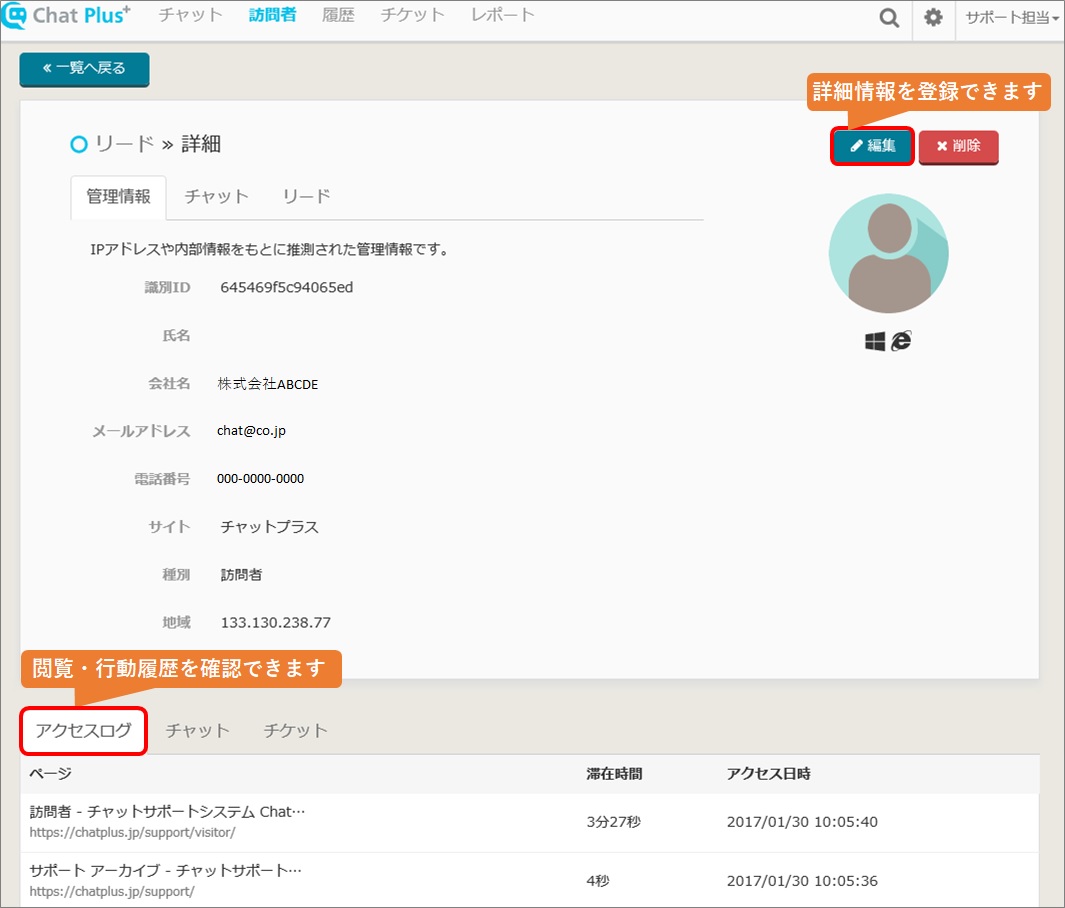 Visitor editing screen
You can register detailed information of the visitor. If you register email address・phone number・icon, when the visitor visited the site again, it will show the detailed information.
 
(1)Log into ChatPlus management screen, and click [Visitor] at the top of the screen.

---
(2)Click visitor to edit from the visitor screen.



---
(3)Click [Edit] at the top right of the screen.



---
(4)Enter detailed information and click [Update].