Here, it explains how to induct ChatPlus to Google Sites.
Acquire URL of chat specialized page
URL of the Chat specialized page is
https://app.chatplus.jp/chat/visitor/contractkey_siteID?t=btn&bw=410&bh=520
You can check your「Contract key」and「Site ID」with the procedure below.
(1)Click the setting button on the upper right of the management page.

---
(2)Click [General setting] on the left side of the page.

---
(3)In the code of the "Chat window", after d["__cp_c"]=, there is [Contract key] and [Site ID]. In the example below, [Contract key] is [f8822191] and [Site ID] is [1].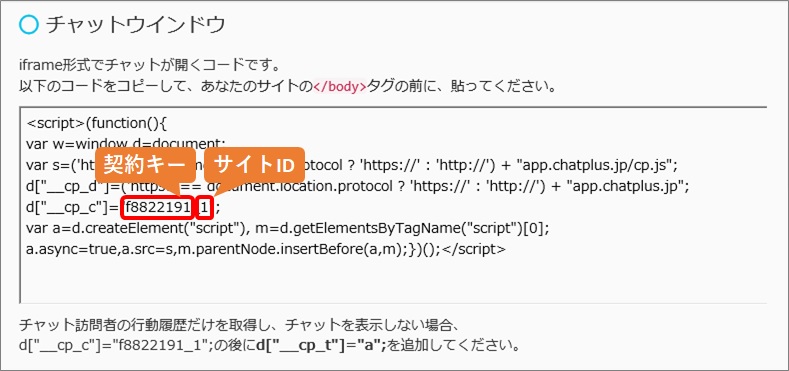 Induct to Google Sites
(1)Log into Google Sites and select site which you want to install ChatPlus.
---
(2)Click [Embed]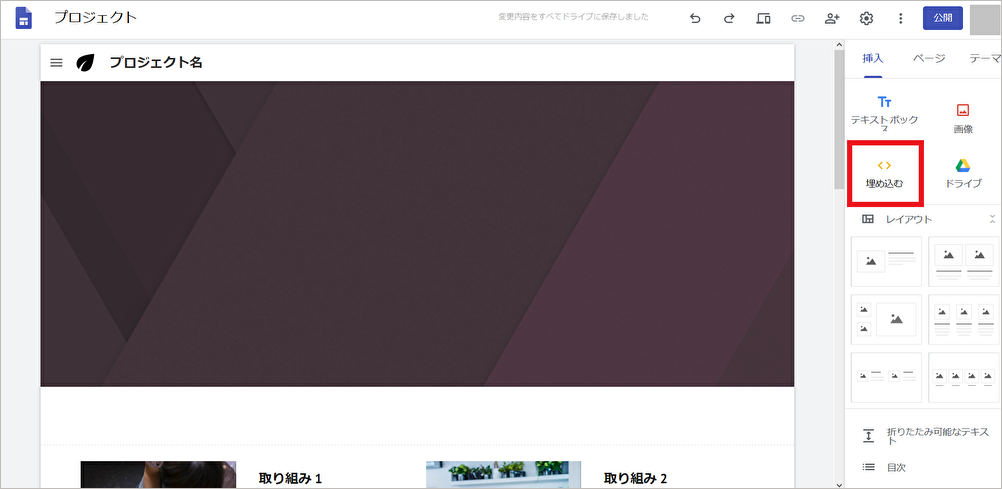 ---
(3) Paste the acquired URL and click [insert].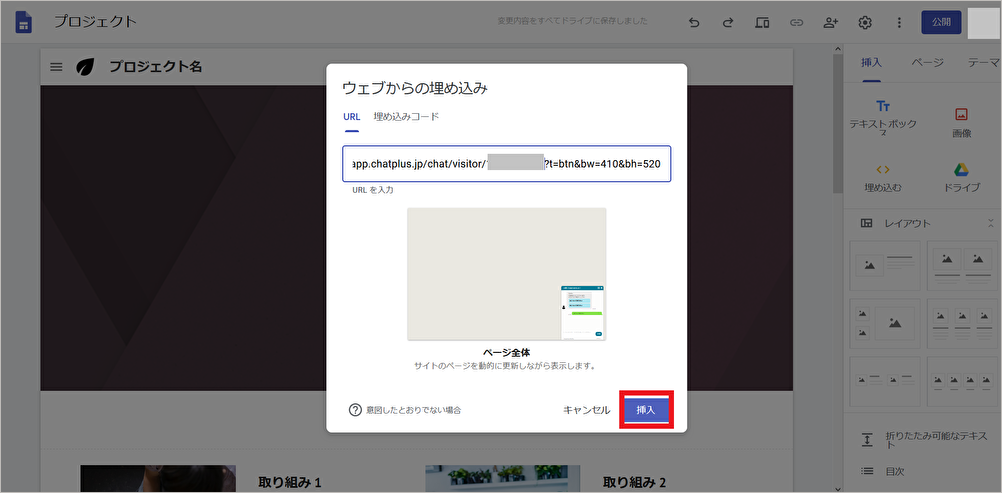 ---
(4)Adjust place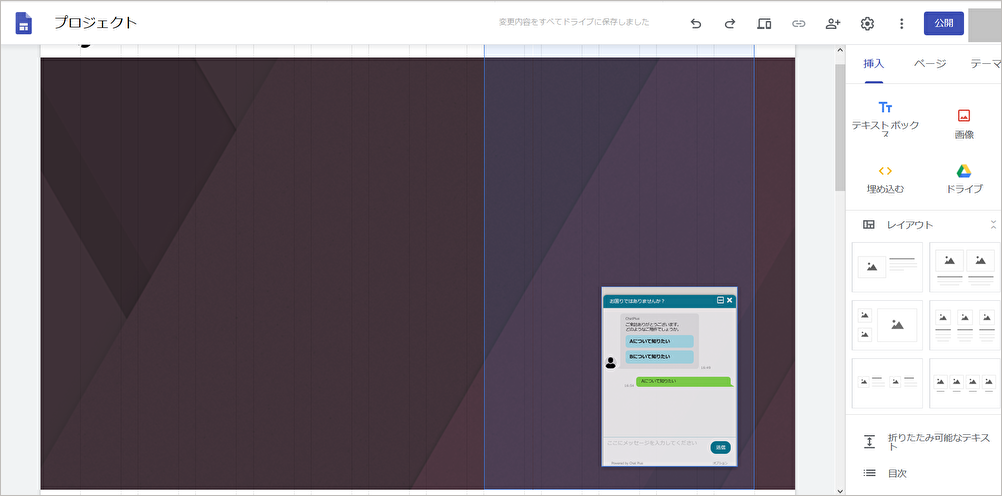 ---
(5)Check to see if the chat is displayed in the preview screen.