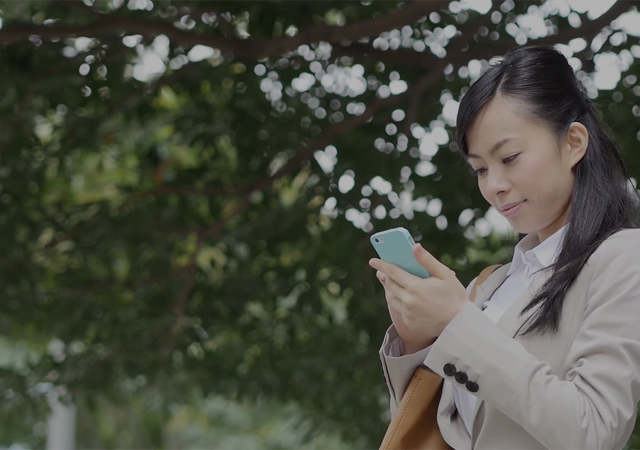 From website visitors to customers
ChatPlus is the No.1 chat support tool to use
to acquire excellent customers.
Customers are waiting for you on your website.
Do you know what kind of people are coming to your website?
With ChatPlus, you can know who visited and what they are doing,
and also can connect with the users in real time.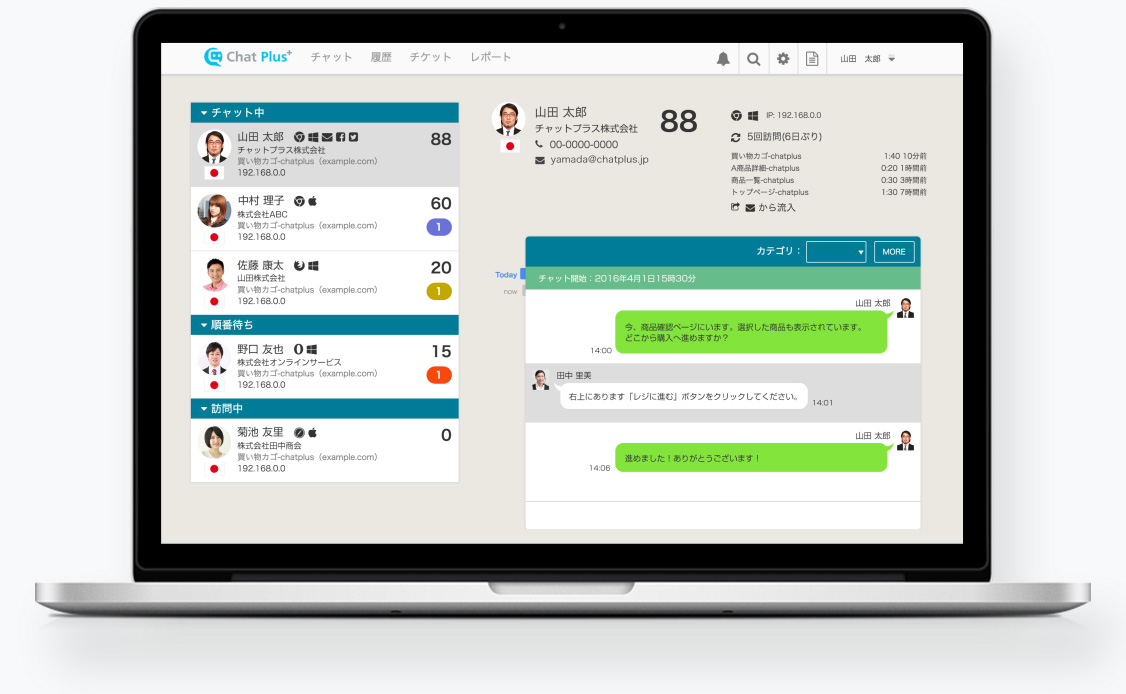 Increase Sales & Customer Satisfaction
at the same time!
By using ChatPlus, your response to users would be faster than emails, and easier than making phone calls. Not only that, but it also would increase inquiries and recognize what the users are doing on the website.
Increase of sales


30~200

%UP

If you use this chat app, it would increase the number of purchases or inquiries drastically.

70%

of the inquiries will be processed with unattended

chatbot

.

70 to 90% of the inquiries are fixed questions. If you make it easy to select by making [FAQ] buttons, the number of questions from customers will increase, and you can automatically answer with bots without load.

Customer satisfaction rate will be

90%

Phone calls and emails would only satisfy 40-50% of customers. However, by using the chat, most of customers would be satisfied with your service.

Support cost would cut down to 

1/5~1/10

!

An agent can deal with multiple support at one time, so the support cost can be cut.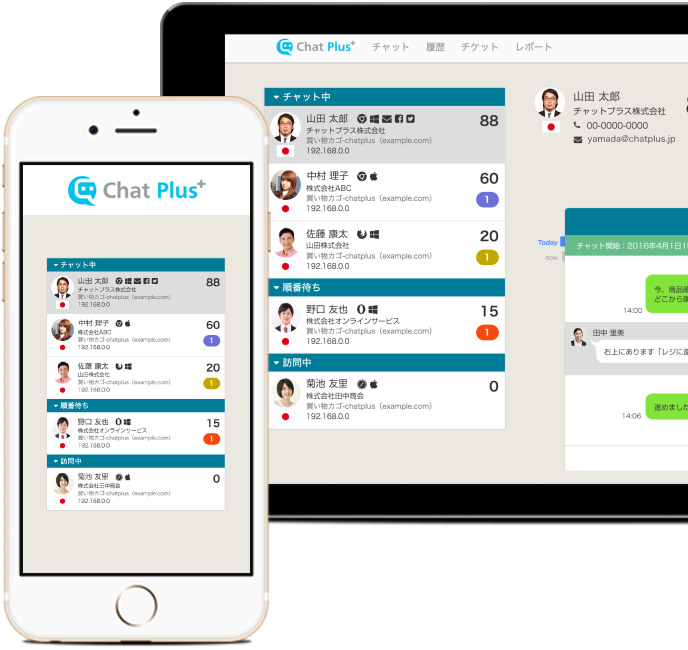 If you use ChatPlus, you can do such things.
We are a cutting-edge service with live chat response and chatbot response from only 1,500 yen/month.
We continue to incorporate requests from more than 18,000 companies -  the number of functions is the highest in the industry though the cost is cheaper than anywhere.
Immediately available

You only need a minute to issue ID and only 3 minutes to start a chat. Just place the JavaScript tag and the recommended settings will be made by default, so you can use the chatbot immediately without any complex operations.

Simultaneous login

You can log in to ChatPlus simultaneously from multiple terminals with just 1 ID. ChatPlus will not miss chats from customers while keeping operating costs down.

Application function

All ChatPlus plans can be used on smartphone (iPhone or Android) and PC (Windows or Mac) by operators. You can also chat with customers easily from outside.

Cost

ChatPlus can be used from the cheap price of 1,500 yen per month. Despite being slightly cheaper than other companies, the functions still surpass and lead the chatbot industry.

Support

The number of companies using ChatPlus has exceeded 18,000 companies and 11,500 media, and we continue accumulating the latest know-how everyday. We realize the world's best support from script creation to setup sharing, and we will lead our customers to success.

Abundant functions

As a result of quickly developing requests of many customers, ChatPlus boasts the largest number of functions despite being inexpensive. You can control all factors' colors, character strings and detailed behaviors of chatbots from the management screen by yourself.

Chatbot

ChatPlus allows anyone to easily create a chatbot without programming knowledge. Chatbots are not only made of text and buttons, but also various contents that can be expressed by stamps, forms, image map, movies, etc...creating the largest range in Japan till now.

UX / UI

ChatPlus has repeatedly improved the interface, and is now 4 times more effective than other companies' tools. Based on opinions and logs from many customers who used chats, we bring the best user experience for you.

API

ChatPlus releases all APIs. We can transmit and receive all kinds of data including visitor information, chat information, behavior attributes, and do system coordination freely.

Lead function

Automatically displays popups to get email addresses etc. The input email address is stored in the database and reflected in the action history. API linkage to external services is also possible.

Ticket function

For support that cannot be ended only by chat, you can further improve the customer satisfaction by following up by email or phone. ChatPlus can manage the total support by using the [Ticket] function.

Company information granting

Based on the IP address and browser information, it is possible to automatically determine from which company the access is done. (Patent pending)

System cooperation

You can connect API with chat, ticket, visit history, and lead information. You can link with your email delivery system, shopping card, SFA, CRM etc. ChatPlus can respond flexibly to inquiries and additional development.

P-mark

ChatPlus can easily set up privacy policy on chat design. It is possible to introduce it immediately even by the P-mark management company.

SSL correspondence

ChatPlus is always performing with full SSL system. All data exchanged in chat are encrypted. Developers can also build connection applications with confidence.
We also provide + 30 integrations with familiar services
ChatPlus can work seamlessly with other services you always use.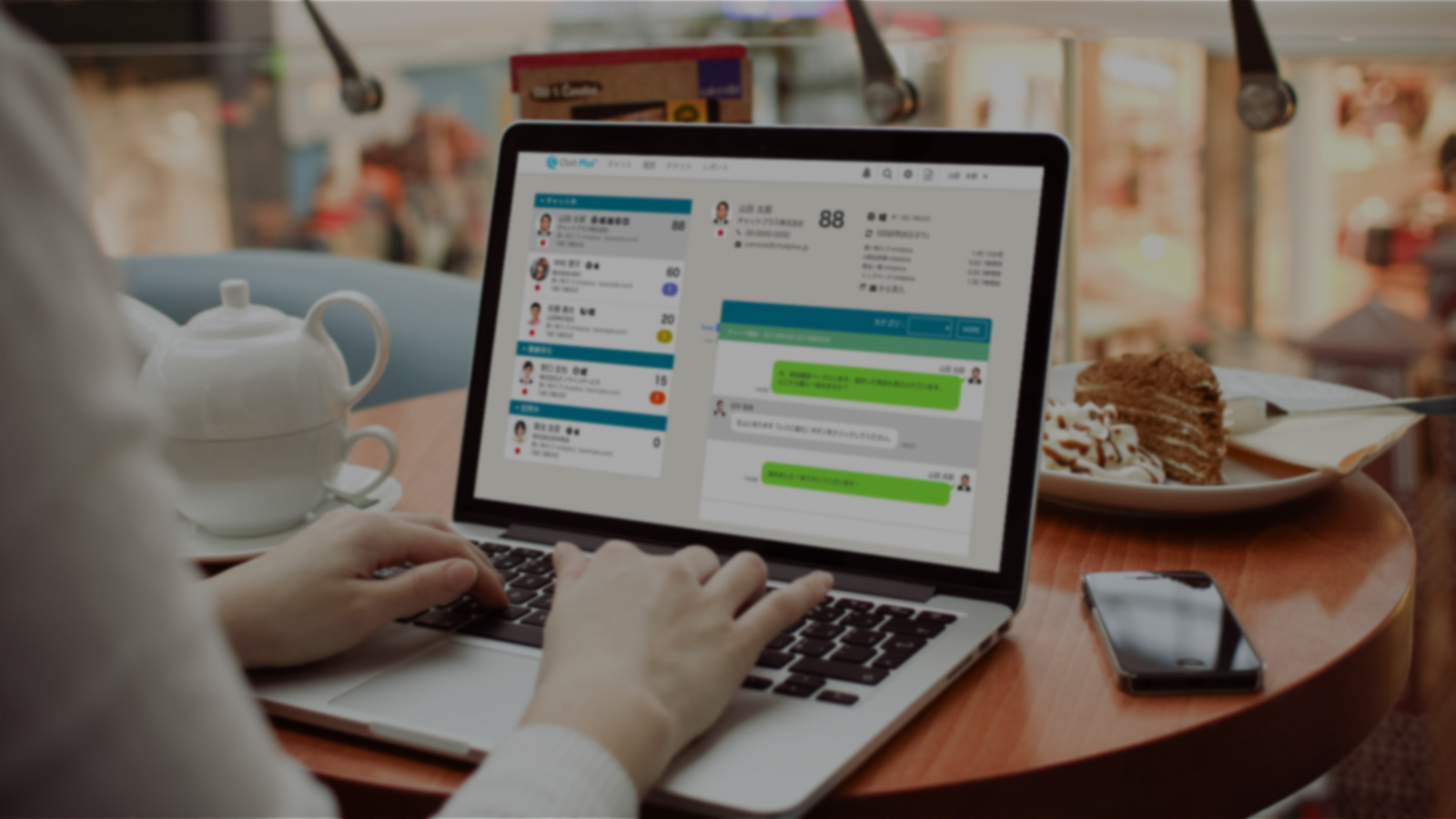 Simple - Easy
First 10 days free trial!